Hook Twin Tie Plates for Sale
Hook twin tie plates, also known as HTTP, are used for fixing the rail tracks at the frogs or guard rails. AGICO is a hook twin tie plate supplier of some of the leading railroad material provider, such as ATT, A&K. Our hook twin tie plates totally meet the AREMA plan 241 standard.
The standard of hook twin tie plate
AREMA 1''thick HTTPs
Model
Unit Weight(KG)
L29
13.93
L33
15.97
L37
18.01
LR28
13.42
LR32
15.46
LR36
17.5
H29
14.12
H33
16.16
H37
18.2
H41
20.24
AREMA 3/4'' thick HTTPs
Model
Unit Weight(KG)
L23
8.53
L27
10.07
L31
11.61
LR23
8.53
LR27
10.07
LR31
11.61
H23
8.66
H27
10.21
H31
11.75
H35
13.29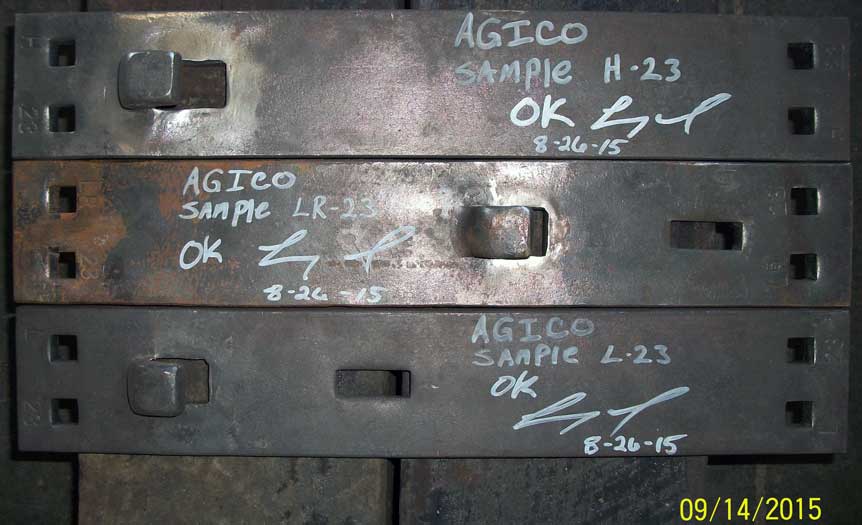 AGICO has been a railway material supplier for ATT, A&K and other worldwide leading railroad components providers for years, which makes us a trusted partner of your choice.