rail joints
AGICO RAIL JOINTS GUARANTEES YOUR RAIL SAFETY
Over 30 types of standard and non-standard rail joints for sale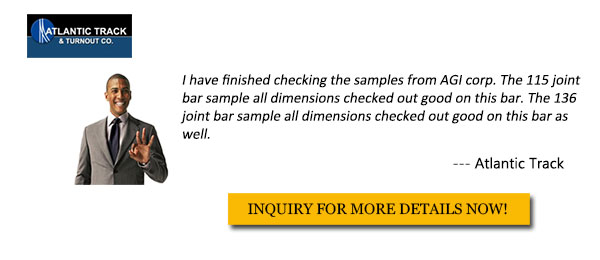 Rail Joints, also called railway fish plate or joint bar, splice bar, is a metal joints bar connected to the ends of two rails to bond them together. A quality rail joint bar can largely reduce the impact of wheels to the jointing sections of the rail tracks and increase the continuity and steadiness of the train when passing through the jointing sections. This rail components is a guarantee to railroad transportation safety no matter it's light or heavy.
Types of rail joints
AGICO supply more than 30 types of rail joints, according to different standards:
Rail joints for light rail: 8kg, 9kg, 12kg, 15kg, 18kg, 22kg, 24kg and 30kg
Rail joints for heavy rail: 38kg, 43kg, 50kg and 60kg
Rail joints for crane rail: QU70, QU80, QU100 and QU120
International standard rail joints
Chinese Standard Rail Joint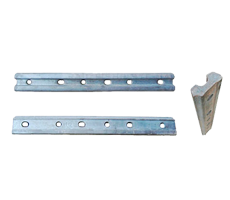 BS Standard Rail Joint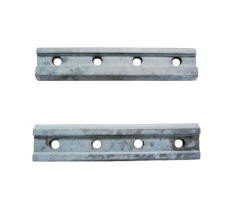 UIC Railway Rail Joint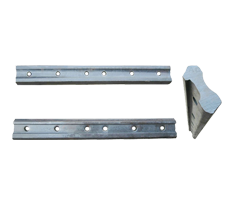 DIN Standard Rail Joint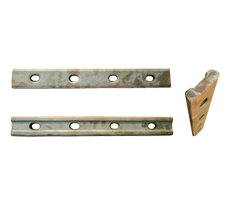 South American Standard Rail Joint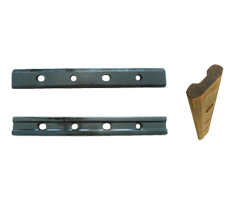 African Standard Rail Joint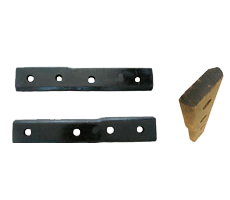 AREMA Standard Rail Joint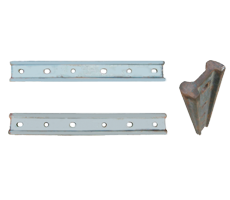 Important typical rail joints bar
Standard
Item
Free Download
American
115-132RE
Australian
AS 1085.1-2002 Railway track materials
AS 1085.2-2002 FishPlates
Canadian
12-11A
Joint Bar
Ts-1202
Ts-1203
When it comes to sourcing
railway fish plate
, AGICO is always your reliable and trusted partner. Because we are:
With over 60% market share in Chinese railway field for rail joints.
A long-term supplier of CRCC for both domestic and overseas contracted rail projects in over 50 countries all over the world.
Over 30 kinds of standard and non-standard fishplates can be customized for global buyers.
Granted ISO9001-2000 certificate and with approved license from China's Railway Ministry to produce railway products.
Consistent quality guaranteed by 16 strict quality testing steps.









Frequently asked question about rail joints
It is commonly known that the rail joint bars or rail fish plates are metal joints which are conductive, however there is a kind of insulated rail joint bars, made of insulating materials, this new rail technology is used widely in modern railroad construction.
The insulated rail joint bars are made of thermosetting materials, with the properties of rustproof, anti-erosion, ultraviolet –proof, non-conductive and non-electromagnetic, this rail components cannot be reprocessed and are therefore free from being stolen.
2.How is the
rail joints quality
?

Quality of AGICO rail joints is guaranteed by a special heat treatment. When the train is running, rail joints (railway fish plates) play an important role in connecting and fastening rails as well as keeping the integrity of rails. While the speed and load of rails are increasing, it requires a higher performance to the property of rail joints. A rail joint can connect two rails with six bolts. Relying on the up and down shoulder slopes and the fastening with rails, it can support the large load during the train's runtime, the fretting wear and other complex stresses.
The property of railway joints always changes with the rate of cooling. What' s more, during the heat treatment , the hardness and the impact of rail joints can be different according to the degree of water quenching.
After pouring were conducted, two types of the process which are called immediate quenching and tempering processes can give out some important information. Because of the slow drop of temperature, it can lead to a high degree of the hardness. So the mechanical property of rail joint becomes more advantageous.

3.How to do
maintenance for rail joints
?

To ensure the fine use of railroad equipments, we need to maintain the rail joints from time to time in order to improve quality and avoid any accidents.

Assembling and maintenance standards for rail joints:
STEP1: Check if the bolts are well fastened and make sure no wounds or cracks on the surface
STEP 2: Keep each connected rod and locking device clear from cracks. No grinding or corrosion on the rod body or abrasion pin hole less than 1mm. Good insulation shall be maintained.
STEP 3: All iron rods' connection is with good insulation and the insulation link between lock iron and gauge rod are both fine. At uninsulated condition, 3mm gap should be kept and not into other parts. And bolts are fastened well.
STEP 4: Ensure no cracks on the shell of the switch machine to assembling rail joints, and the installation is firm under good lock condition.
STEP 5: Ensure the oil tank circuit in good protection without damage or being buried by ballasts or other debris.