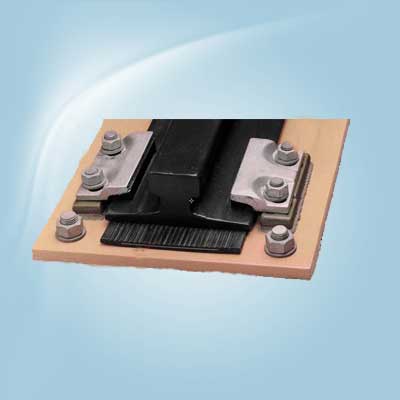 Crane rail fastening system
Size: Bolted Type / Welded Type
Standard: customization
Surface: according to client
Packing: upon customers
The crane rail fastening system, also called crane rail fasteners, is a kind of rail fastening system for crane rail. AGICO Rail are both Specialized in manufacturing and supplying railway materials, we can provide professional rail fastening system solutions for crane rails, as well as designing, production, installation and maintenance services.
The crane rail fastening system of AGICO can be widely used in railway lines, steel mills, ports, wharfs, shipbuilding, mining, coking, power, metallurgy, and other industries.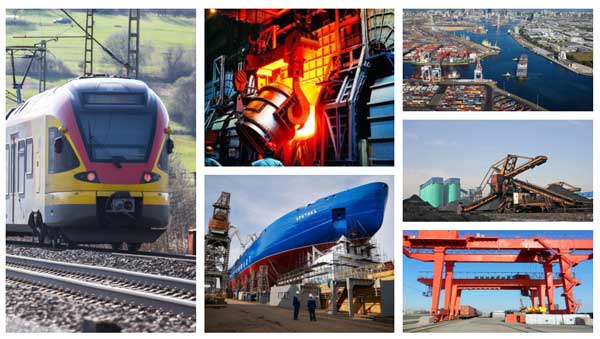 What's more, we are also cooperate with Gantrex and Gantrail to provide the crane rail fastening system. It helps to solve the problem of crane track damage caused by the traditional hard track fixing system and prolong the service life of the track system.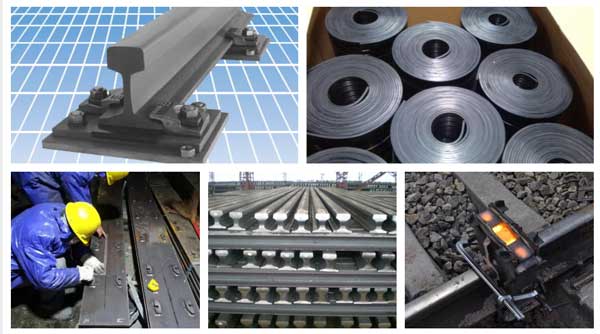 Main products & services:
GANTREX and GANTRAIL clip fixing systems;
GANTREX and GANTRAIL elastomers pad & steel reinforced resilient pad
Continuous steel tie plate & non-continuous steel tie plate
Crane rails under different standard;
Various standard & non-standard track accessories;
Aluminum heat welding;
Provide track design and installation technical services.
Here is a product catalog for reference
:

Bolted Type: 3224/ 3112/ 3116/ 3120/ 3124
Welded Type: 9124 /9116 /9120/ 9220/ 1116/ 1216
Rail Pad: Mk2/ Mk7
Applicable Rail Type: A65/ A100/ A120/ JIS37/ JIS50/ JIS60/ QU80/ QU70/ QU120/ UIC54/ UIC60 etc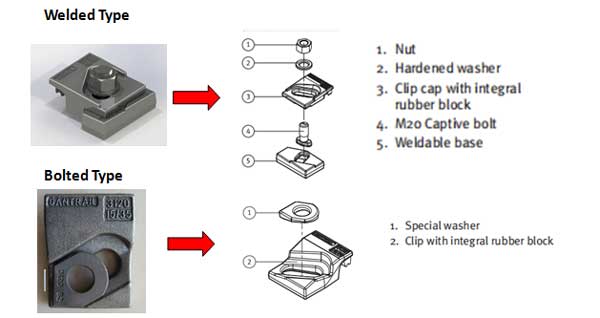 Crane rail pad
The crane rail pad is one of the three key ingredients in achieving a reliable track. Both elastomers pad and steel reinforced resilient pad are available in continuous length and individual length to suit the sole plate. The steel reinforced resilient pad can ensure high lateral stiffness and prevent movement from below the rail.
Can be supplied for any crane or railway rail
Reduced noise and vibration
Improved load distribution
Reduced rail wear
Reduced fatigue failure
Characteristics of the steel reinforced rail pad:


Steel tie plate
As the main component of the track system, the type and shape of the steel tie plate will be differ according to different projects: Due to the steel structure bearing surface, there're continuous steel tie plate or the non-continuous steel tie plate optional for use.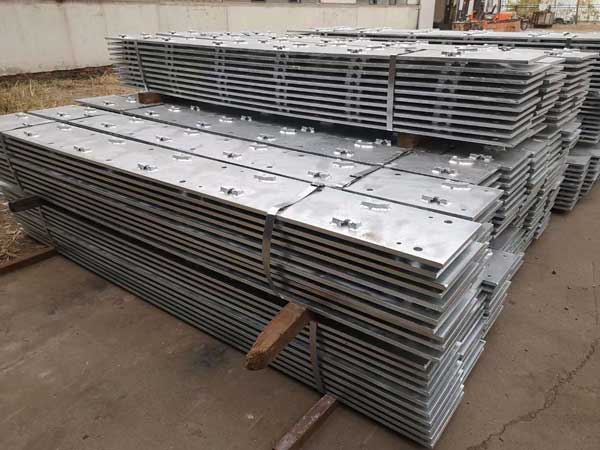 The continuous steel tie plate provides continuous support to the underside of the track.
The non-continuous steel tie plate structure uses a separate small steel plate base to provide support for the underside of the track.
The size of the steel tie plate, as well as the spacing between clips will be depend on the actual working conditions of the project and the distribution of the wheel pressure of the crane.
AGICO can supply steel tie plate solutions according to the specific technical requirements of the user and the actual situation on site.
Case studies
1. Uganda industrial plant overhead crane project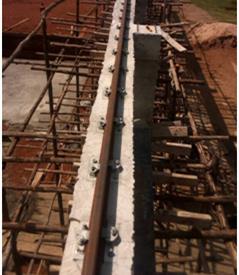 2. US Gulf crane project
Rail: QU80
Clip: 9216/08/40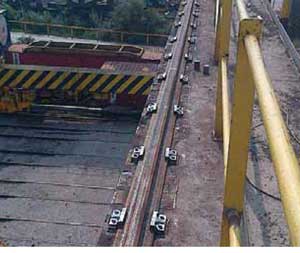 3. Seychelles shipyard railway project
Rail:60E1
Clip:9120/15/38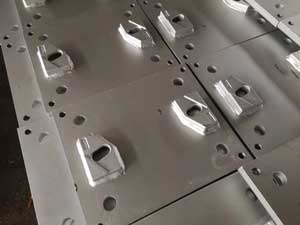 4. Philippines industrial plant crane rail project
Rail:60E1
Clip:9120/15/38