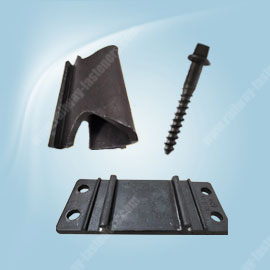 Hey-Back Rail Fastening
Size:customization
Standard:Hey-back rail fastening
Surface:plain or as customer requirement
Packing:bulk in carton, then on pallet, or according to customers
The Hey-Back rail fastening is a typical rail fastening of AGICO RAIL, we supply hey-back rail fastening system for European market.
Hey-back rail fastening system consists of two essential components, namely a rolled-steel base plate and a hey-back spring clip.
The base plate is designed with parallel ribs on each side of the rail seat to hold the rails in place, ensuring that they remain securely in gauge. The outer side of each rib is curved to form a keyway, which allows for the insertion of the spring steel clip. The clip is then driven into the keyway, and its lower side is tapered from both ends at a leading angle to facilitate its entry into the keyway.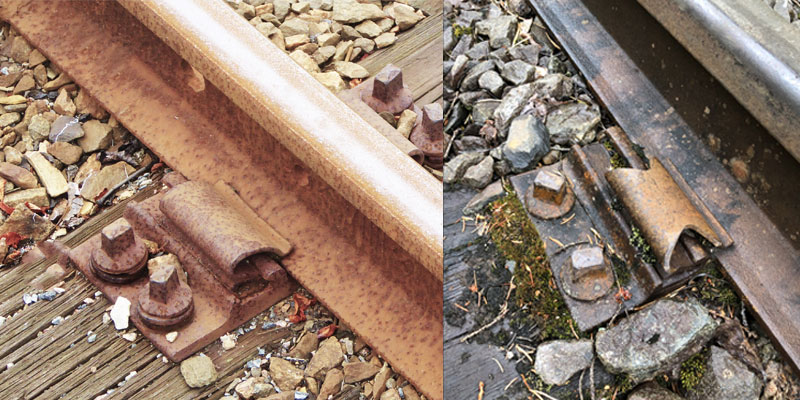 As the clip is driven into the keyway, the taper forces the clip forward, with its double bend acting as a fulcrum in the keyway. This process applies considerable pressure on the rail-foot, ensuring a secure and stable fit.
To ensure perfect contact between the key and keyway, each keyway is machined to a fine tolerance. The base plate is secured to the sleeper using coach screws, chair-bolts, or other fastenings of a normal type. This ensures that the entire system is secure and reliable, providing a safe and stable track for trains to operate on.
Parts of Hey-back rail fastening system
The hey-Bck rail fastening system is composed of hey-back spring clips, coach screws, and rail base plate.
J8 Heyback Spring
0.55kg/pc
60Si2Mn
J9 Heyback Spring
0.64kg/pc
60Si2Mn
AJR54/K54 Tie Plate
7.3kg/pc

Material: 35# steel
(equivalent to S275)
1. J8/J9 Hey-back spring (Heyback clips)




2. AJR54 Tie Plate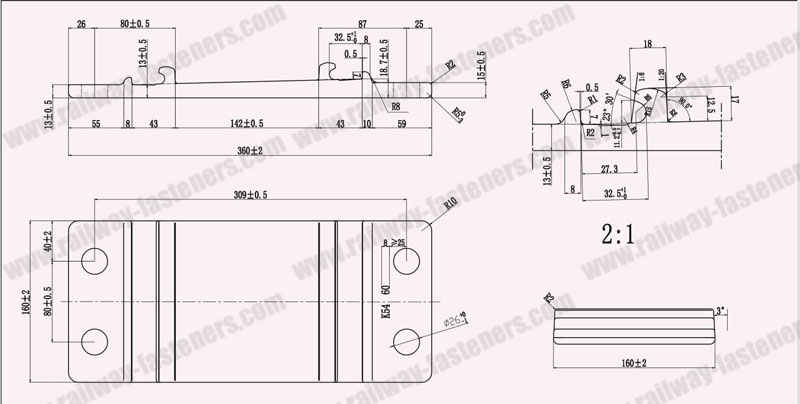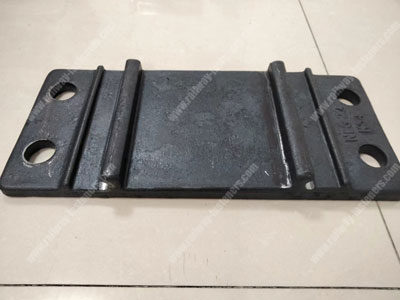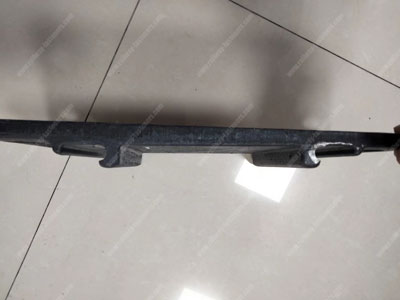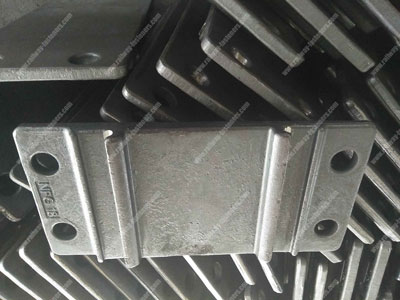 Our certifications
Our cases