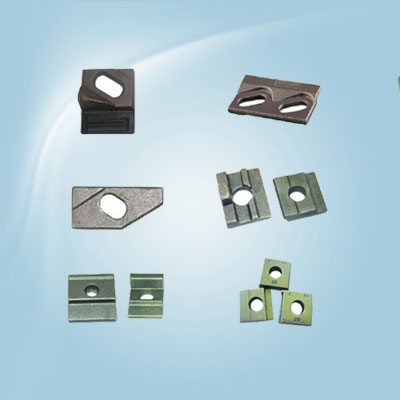 rail clamp
Size:
Standard: GB, DIN, ISO, ANSI/ASTM, B7, BS, JIS etc
Surface: Plain, black painting or upon customer requirement
Packing: Woven Bag/Kegs and Pallet/wooden box or upon customers
Rail clamp, also known as railway clamp, railroad clamps, sometimes called rail clip or rail fixing clip, is kind of device to be clamped on tracks to prevent the train from moving or passing a given point to the ground (as at platforms or on stub tracks) to avoid risks or dangers. Such rail clamps are always boltable, self-locking, adjustable with fine tolerance and high clip strength.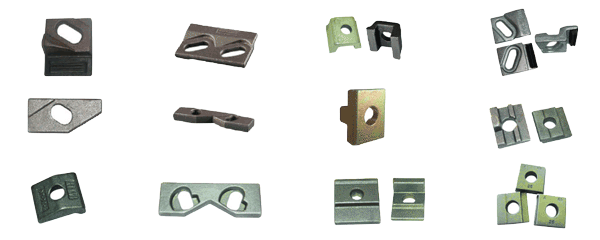 Leading Chinese rail clamp manufacturer- AGICO Rail
AGICO Rail is a trusted rail clamp manufacturer provides you a large range of rail clamps, which is widely applied in rail construction around the world for its top class and durability. Our railway clamps is manufactured and designed by using high grade steel and other materials, conforming to the parameter of industry and market demands. Our rail clamps have been exported to many regiond and countries, such as Gantrail and rail clamp project in the USA
The features of Rail clamps are as follow:
Scientific designing and high quality
Optimum performance and low maintenance
High efficiency
High tensile strength and long functional life
Various of clamp types and customized designs are available.
Name
Rail Clamps
Material
Q235-forging
ZG35-cast steel
QT500-7-cast iron
Chemical composition(%)
C:0.12-0.20, Mn:0.30-0.70, Si:≤0.3, P:≤0.045, S:≤0.045
C: ≤0.4, Mn:≤0.9, Si: ≤0.5, P:≤0.04, S:≤0.04

C:3.60-3.80, Mn:≤0.6, Si:2.50-2.90, P:≤0.08, S:≤0.025

Types of Rail Clamps
We can supply various kinds of rail clamps or rail clips meeting clients' needs, for different rail conditions, no matter for subway, mainlines or crane rails.
As for materials of rail clamps, Q235 by forging, ZG35 of cast steel and QT500-7-cast iron are top 3 choices, based on our former production experiences.

1. Crane Clamp 21/050 AN/BN
Crane clamps enable the rails to be installed with good tolerances, with them adjustable to ensure the rails' precise alignment. Our clamps are designed to carry the heavy load which cranes pass to the rails. For installation methods, it can be bolted or welded, up to the end users' needs.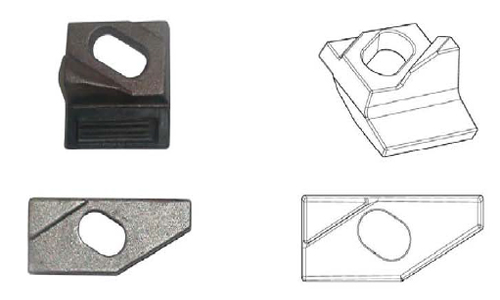 2. Crane clamp 22/130 AN/BN
Gantrail rail clamps of self locking is a special design to secure and fix the rails with a rubber nose. Such clamps can be used in different rail types through adjusting the height of the rubber nose.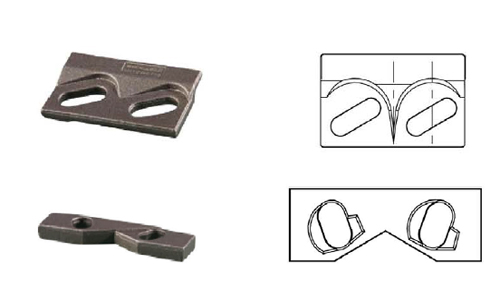 3. KPO rail clamp
For KPO rail clamps, it is kind of boltable clip with high strength. KPO3, KPO6, KPO9 are more popular used in rail fastening systems, by combining with ribbed tie plates, rail bolts and washers.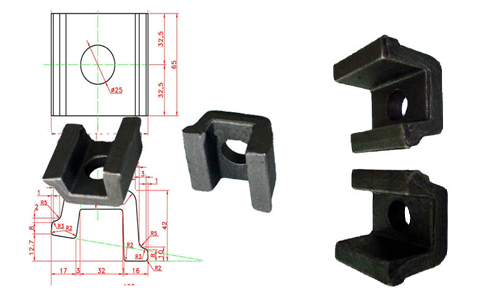 4. Rail Clamp for North Africa
Such rail clamps are often used for rail lines or cranes in North Africa.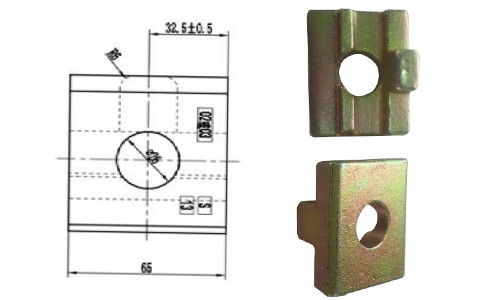 5. K type rail clamp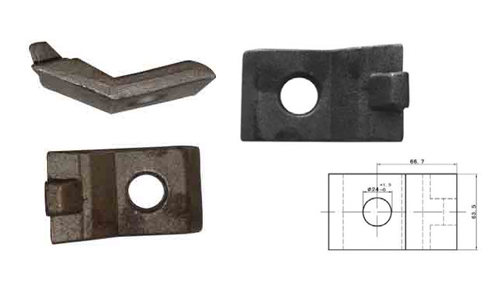 6. MTH clamp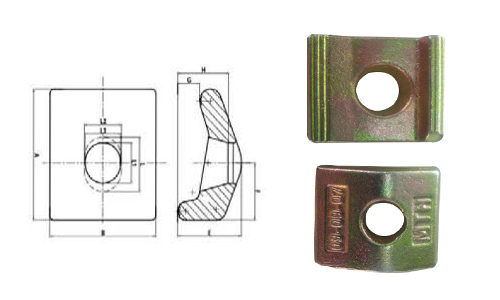 7. Other clamps depending on customers' requirements or drawings.