Hot-sale Railway Fish Plates From AGICO Rail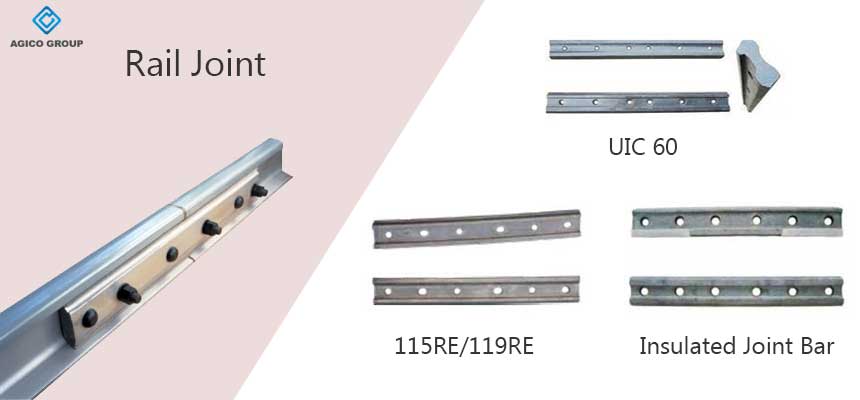 Railway fish plate, also called joint bar, rail joint, splice bar. As a key component of railroad fasteners, railway fish plate plays role in connecting ends of two rails and maintain the continuousness and stability of whole track system. Generally, standard of the railway fish plate is mostly same with rails it worked together. Common standards include AREMA, GB, BS, UIC, DIN and etc. To meet special road section, there are some compromising joint bar, such as insulated rail joint, bulged rail joint, bonded insulated rail joint, etc.
AGICO Rail is a Chinese railway material supplier with 20+ years' experience. We specialize in manufacturing high-quality railway fish plate, rail clip, rail fastening system and other relative fasteners for railway construction. Based on the quality and good reputation, we list following hot sale railway fish plates for every client to choose.
AREMA standard rail joint
AREMA standard rail joint is a typical standard on railway fish plate market. Hot sale AREMA standard rail joint from AGICO Rail include 115RE, 132RE, 100-8RE (normal or Offset model are both available), ASCE85, etc. We can also provide other sizes of rail joint with AREMA standard. Our railway fish plates successfully pass quality-inspect, every target of railway fish plate accords with Chinese standard, American standard and Canadian standard.
Based on AREMA standard rail joint
Quality Inspection

Chinese test

ATT test

Canadian test
Package
Bundled by steel strips with iron/wooden box
Materials
#50, #55
UIC standard railway fish plate
We can supply UIC standard railway fish plates like UIC54, UIC60 (54E1/60E1), etc. UIC standard railway fish plate is usually made of #55 steel and 4 holes and 6 holes are two common types.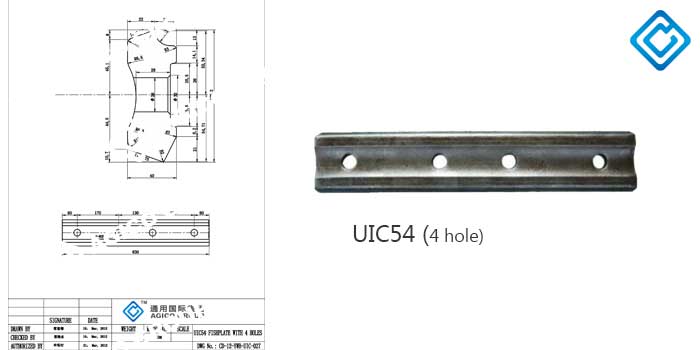 GB standard railway fish plate
GB standard railway fish plate is one of hot-sale product among all railway fish plates. Popular sizes include 38kg, 43kg, QU80, QU100, and etc.
Compromising joint bar
Except connecting two common rails, there are a number of other special cases. For example, connect rails in tunnel and bridge with narrow space; apply for raised rails and more. All these special situations require compromise joint bars, including bulged fish plate, insulated rail joint, bonded insulated rail joint, etc. AGICO Rail accepts UIC, AREMA, BS and other standards customization of railway fish plate. Hot sale types include AREMA 132-136RE, GB 43kg, etc.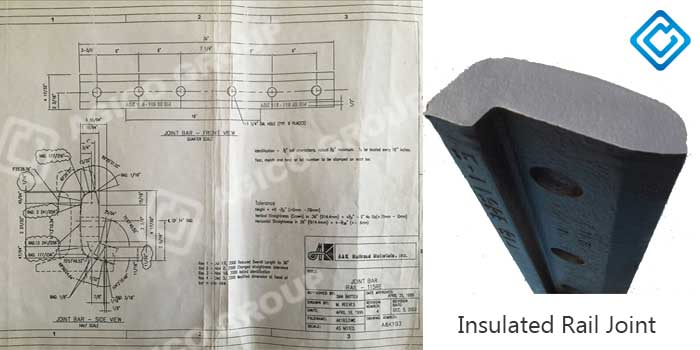 Why choose AGICO Rail?
We are dedicated to high-quality railway products. Promised quality warranty based on professional certifications and strict quality control. All railway product accordance with ISO, CNAS and IAF, etc.
Customization service for each client. No matter which standard you need, AGICO Rail can provide custom-design railway fish plates with drawings or samples.
Great production ability. Advanced equipment and technology for processing railway fish plate. AGICO Rail takes 80 % share in the Chinese market.
Fast shipping available. All products have fast delivery guarantee depend on our long-term cooperation with many logistics companies.
Relying on advanced production equipment, strict quality control, reasonable price, our railway products have been widely exported to quite a lot of countries around the world. More at railway projects of AGICO Rail.
In addition to 4 hot-sale types of railway fish plate, AGICO Rail also supplies JIS, DIN, and Australian standard railway fish plate. As a railway material supplier, we provide steel rail, rail clip, railroad spike, rail bolt, rail pad and whole set of rail fastening system.