SKL series rail fastening system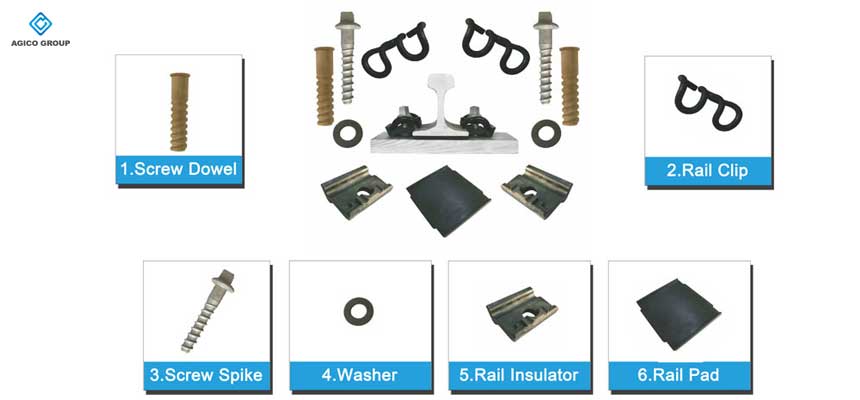 Rail fastening system is a set of fasteners that used to connect steel rail and railway sleepers. Generally, the railway fastening system is required to have reliable connection, simple structure and features of elasticity, shock absorption and insulation. SKL rail fastening system is one kind of hot rail fastening system among the railway materials market.
As for the components of SKL railway fastening system, including SKL rail clips, rail pad, screw spike, tie plate, washer, plastic dowel, track bolt and nuts, etc. common sizes of SKL rail fastening system include SKL 12, SKL 14 and SKL 3 rail fastening system.
SKL 12
As a typical type of SKL rail fastening system, SKL-12 rail fastening system is normally used in the ballast less track, which belongs to the separate rail fastening system of sleeper track plate without concrete retaining shoulder. Its main structural features as follows:
Separate screw holes are arranged at both ends of ribbed plates and connected with railway sleeper/track plate by fork bolts.
The ribbed plate is provided with t-bolt insert seat and retaining shoulder, and the elastic clip is fixed by tightening the nut of t-bolt.
The horizontal and lateral adjustment is accomplished by using different sizes of eccentric heart taper pin.
High and low adjustment of rail can be realized by inserting high and low setting plate.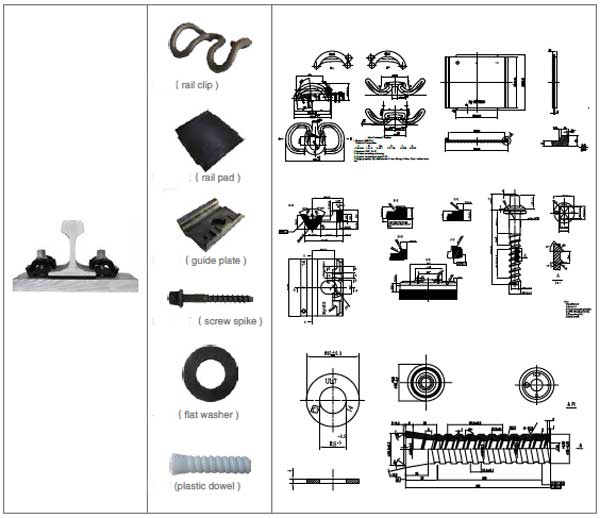 SKL14