Insulated Rail Joint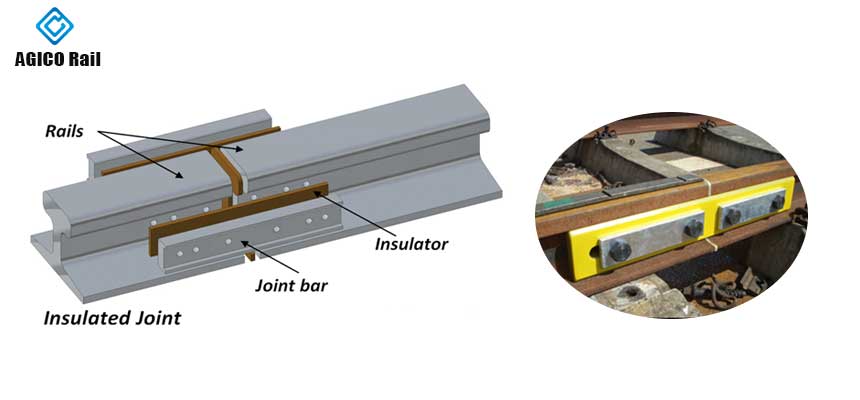 Insulated rail joint is a compromise rail joint. Rail joint, commonly known as railway fish plate, it plays a role in connecting two rails. In general, rail joint is made of metal material, but insulated rail joint is a special type that made of insulating material. Specifically, insulated rail joint is made from high strength composite, which has advantages of corrosion resistance, rust prevention, ultraviolet-proof, non-conducting, non-conductive magnet. Compared to common rail joint, insulated rail joint can insulate electric current and thunderbolt. Due to its board application, railway track require insulated rail joint to be applied in more and more section.
Rail joint usually works with same standard steel rail. Like steel rail, insulated rail joint can be divided into insulated rail joint for light rail, heavy rail. For light rail, common sizes include 8KG, 9KG, 12KG, 15KG, 18KG, 22KG, 24KG, 30KG. For heavy rail, including 38KG, 43KG, 50KG, 60KG, QU70, QU80, QU100, QU120.Bonded insulated rail joint and Polyurethane insulated rail joint are two typical insulated rail joint on the market.
Hot sale insulated rail joints from AGICO Rail
Insulated rail joint from AGICO Rail is basically rolled, we mainly supply AREMA standard 115RE, 132RE, 100-8RE; UIC standard UIC54, UIC60;GB standard, 38kg, 43kg; BS standard, and etc. other standard or non-standard insulated rail joint can be customized with drawing or sample.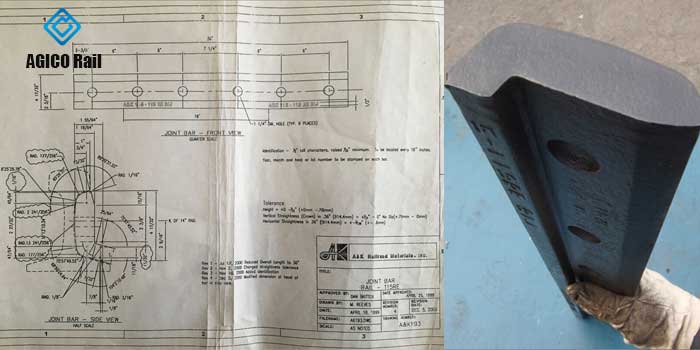 Insulated rail joint specification

Standard
Size
PDF download
AREMA
115RE, 132RE, 100-8RE
UIC
UIC54, UIC60
GB
38kg, 43kg
Frequently Asked Question about insulated rail joint
About delivery
We have long-term cooperation with some ship companies, fast delivery guarantee.
About certification
As a rail material manufacturer who is specialize in rail joint over 20 years, our product with CRCC certification of the Railway Ministry and ISO9001 certificate of international quality management system. AGICO Rail is capable of providing high-quality insulated rail joint to each client.
About quality control
AGICO Rail has a quality inspection team to ensure great product quality. Except quality inspection equipment, professional quality inspection procedure from raw material to package through whole rail joint production.
About sample
Generally, free sample are available before order placed to us, if you have any requirement about samples, email to us.
One-stop service
We are decided to provide a better solution for every customer. If you have any concern about product, service, or anything else, welcome to contact.