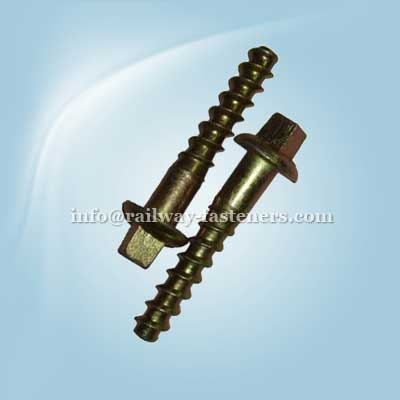 coach screw
Size:65mm and 200mm
Standard:BS standard
Surface:plain (oiled), black oxide, color painting, zinc plating
Packing:Woven Bag/Kegs and Pallet/wooden box or upon customers
Coach screws, also known as rail screw spikes, are essential components in railway infrastructure that play a crucial role in ensuring the stability and longevity of railway tracks. As a professional rail screw spike manufacturer, we can supply coach screws with various sizes, if you have any need, please contact us!
Coach screws are specifically designed fasteners used to secure rails to the underlying railway sleepers or ties. They are typically made of high-strength materials such as carbon steel or stainless steel to withstand the demanding conditions of railway environments. The construction of a coach screw consists of a threaded shank, a head, and in some cases, a flange or square neck.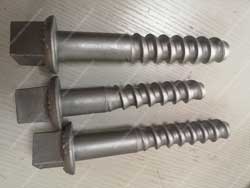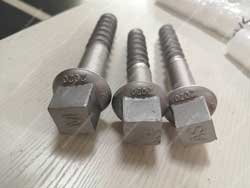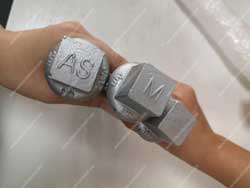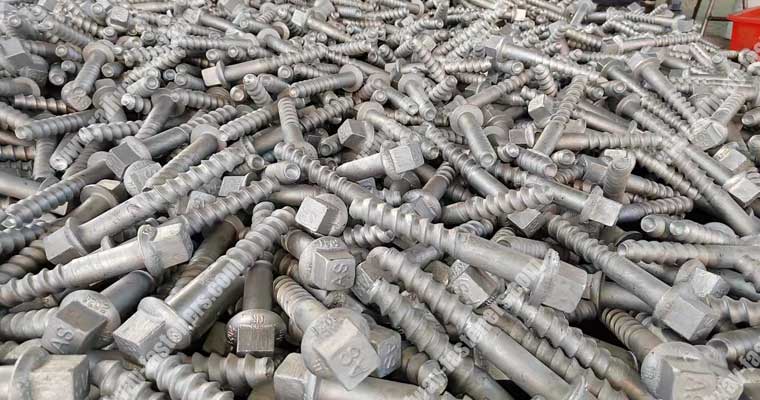 Drawings of coach screw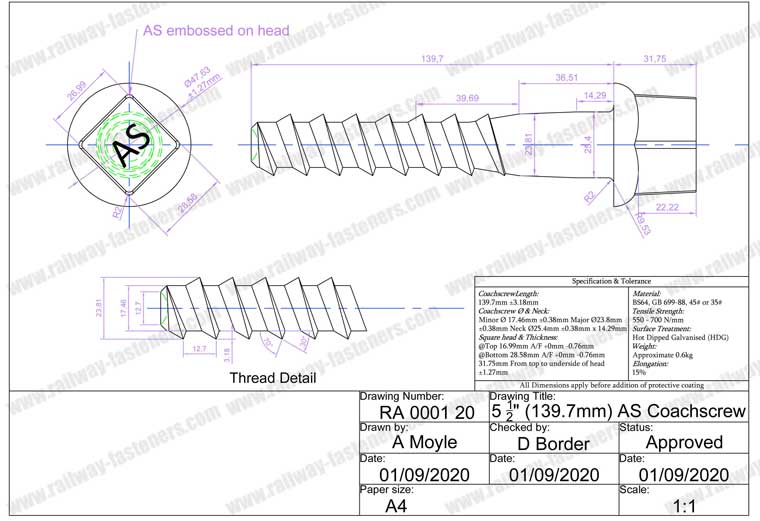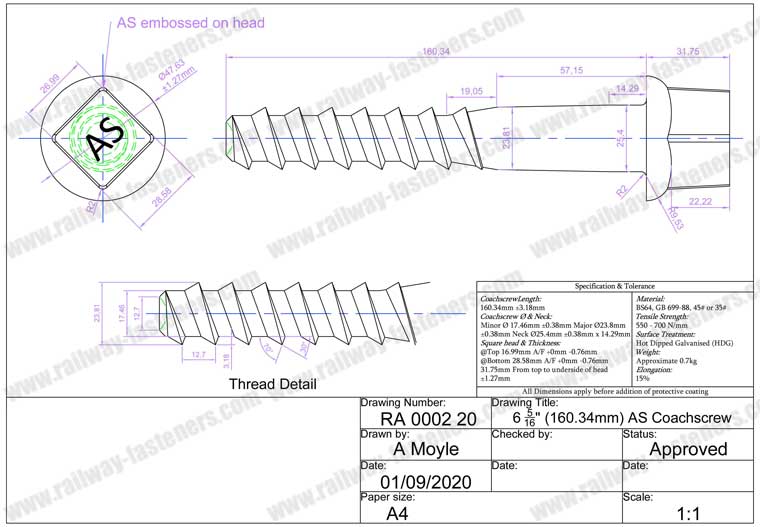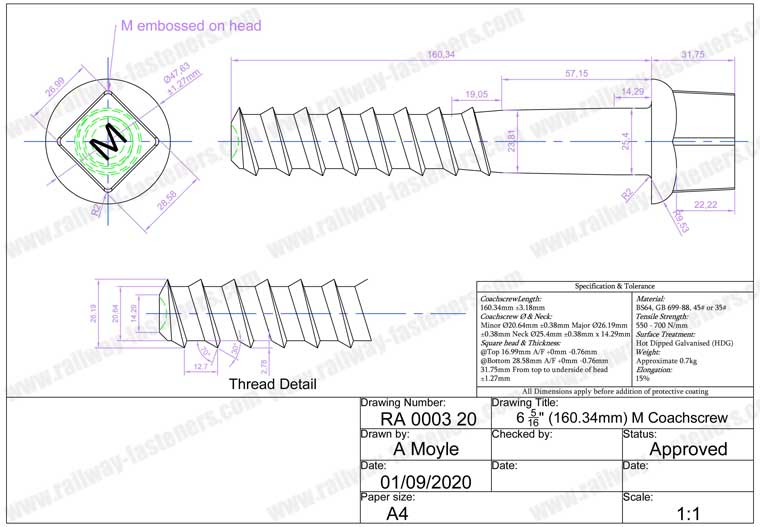 Inspection report of coach screw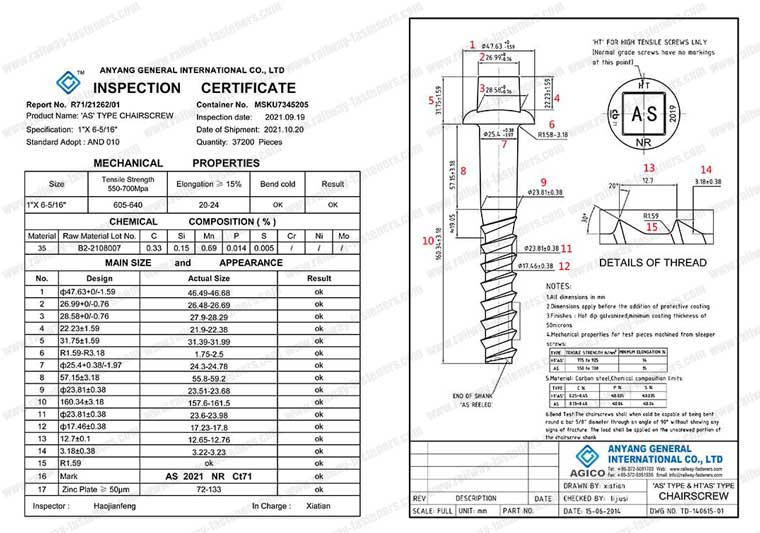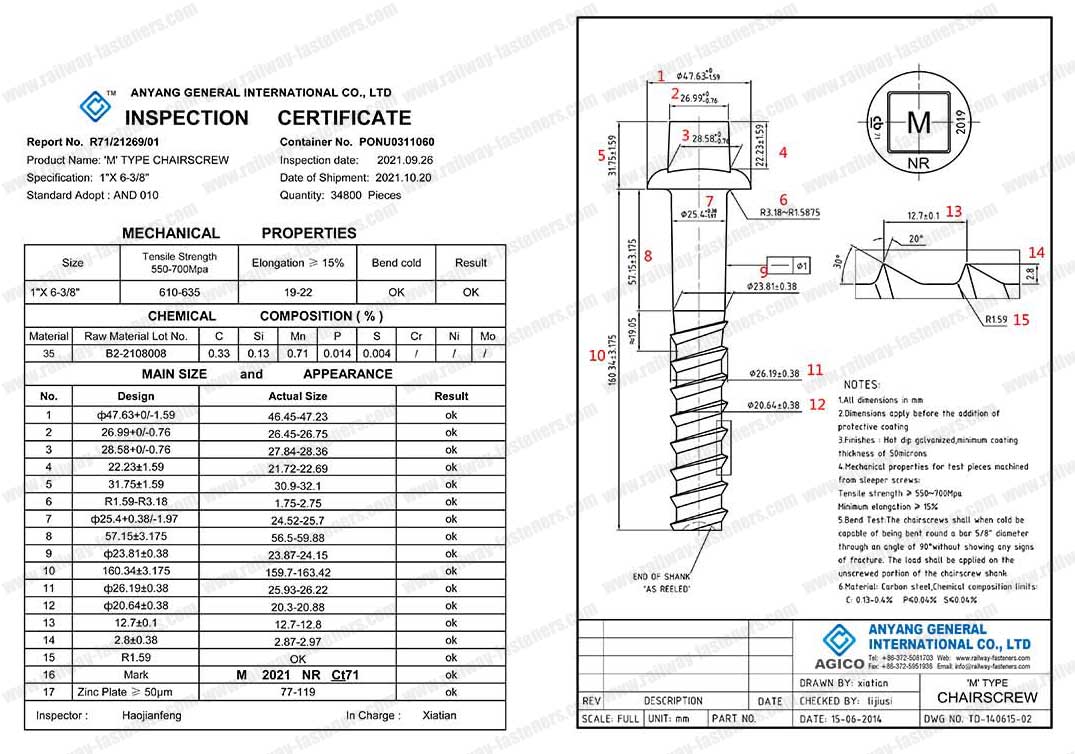 Production of coach screw


Specifications of coach screw
| Specification | Range/Options |
| --- | --- |
| Thread Size | Coarse thread design |
| Length | 65mm (3 inches) to 200mm (8 inches) or more |
| Shank Diameter | 12mm to 24mm |
| Head Type | Hexagonal or Square |
| Material | Q195 and Q235 Carbon Steel or Stainless Steel |
| Coating | Hot-dip galvanizing, Zinc plating, etc. |
| Flange/Square Neck | Available/Customizable |
Why Choose AGICO Rail?
Agico Rail manufactures and sells various types of threaded track spikes used for wooden sleepers or concrete sleepers. The product specifications include: Ss1, Ss2, Ss5, Ss6, Ss7, Ss8, Ss16, Ss17, Ss23, Ss24, Ss25, Ss27, Ss28, Ss35, Ss36, Ss76, as well as 3V threaded track spikes V20, V23, V26, and various trapezoidal tooth bolts. The grades available are 4.6, 4.8, 5.6, 5.8, 6.8, 8.8, 10.9, and 12.9. The material grades include Q235, 35, 45, 40Cr, 20MnTiB, 35CrMo, and 42CrMo. The surface treatments available are plain oil, blackening, hot-dip galvanizing, electroplating, and Dacro coating.
We place great emphasis on quality control and management in the production of our threaded track spikes. The production process strictly follows the ISO9001-2015 quality system, and we have obtained the railway product production license. We have a range of testing equipment to ensure the quality of all our threaded track spike products, meeting our customers' requirements.
our cases