Bengal Customers Visit AGICO for Rail Fastening Set
In the recent days, the ADB (Asian Development Bank) has extended a loan of $150m to Bangladesh Railway (BR) to improve capacity, efficiency and safety of railway systems in the country. According to the main agreement, the funds will be used to upgrade the railway network to reduce transport costs. Besides, some mainly railway system will be also intended to help reduce the pressure on the country's congested road network.
Bangladesh Railway has signed a memorandum of understanding (MoU) with China Railway Group to build a new rail line in the south-eastern part of the country. What's more, Mazibul Hoque, the rail minister of Bangladesh, once said:"The rail route will also play an important role, communicating directly with China and Myanmar; it will also link with the Trans-Asian Railway."
Oct. 15th 2015 Chairman and engineers of G.C. Ltd from Bengal visited
AGICO
for rail fastening set. G.C. Company is formed for the Mining Works and providing industrial technological solution to projects .They are sourcing for fasteners including the e-clips, embedded parts and rail pad used on the mine railways. AGICO sticks out for its rich experience in railroad fastener manufacturing and outstanding service.
In the morning, customers toured our headquarters and were further impressed by AGICO's professionalism and capabilities. They hope to develop corporation with AGICO in other aspects.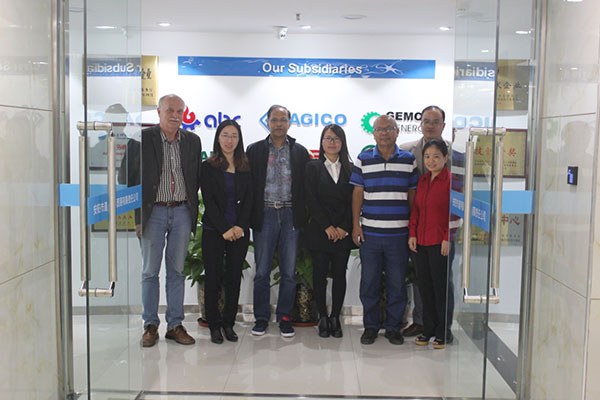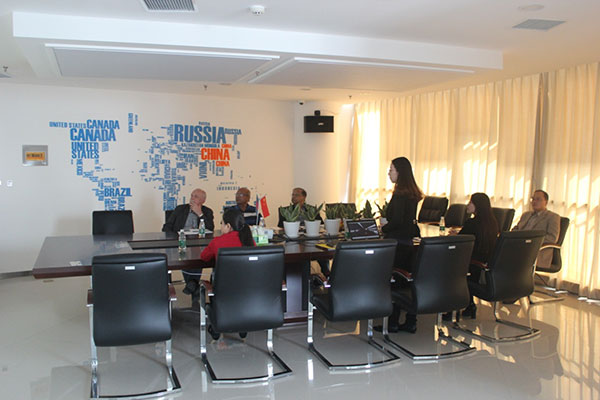 Then we went to the plant and paid a field visit to our steel rolling workshop, rail joint workshop, gauge baffle workshop, rail clip workshop ,rail spike and bolt workshop, casting workshop for tie plates, rail anchors and shoulders, rail pad workshop, gauge tie rod workshop, anticorrosion workshop and maintenance workshop and confirmed the sample E1809 rail clip fastening set which will be used on their mine railways.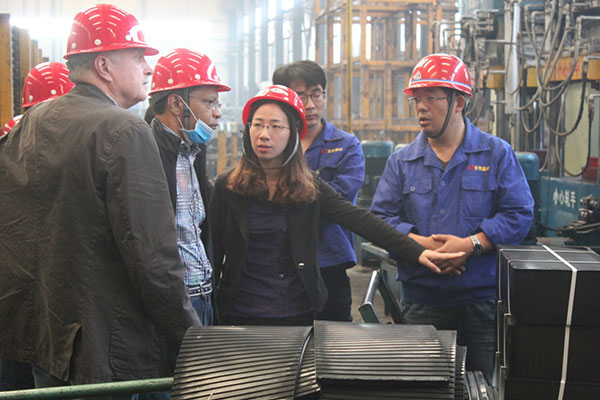 They are satisfied with the sample and expected to sign the contract as soon as possible so as to commence the production. And with the development of their mine they will purchase more from AGICO.
Being the most competitive railway products supplier in China and with the biggest daily production capacity, AGICO can guarantee every customer with high quality products, low price and short delivery time.