History of Railroad in China-Part 2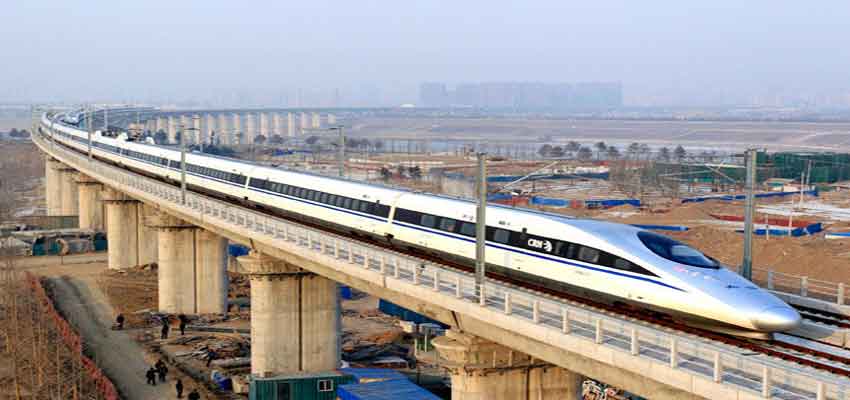 Since 1875, railroad appeared in china for the first time. Chinese railway has been through two different types of societies. Chinese railway in modern China was controlled by western countries and bureaucratic-capitalist. In contemporary China, it develops rapidly until now.
Railroad in contemporary China
From 1876 to 1949, there were 23500 kilometers railway was built in Mainland China. But a half of them had been destroyed during the Anti-Japanese War and Chinese Civil War. When the new China founded, in order to promote the economic, governments actively built and recover railways. But Chinese railway didn't have great development. From China's economic reform, it gets stable development.
The early period of new China
To fill up the gap of railway in the western China, since the early 1950s, government began to build Chengdu-Chongqing railway. Chengdu-Chongqing railway was about 550-kilometer long, west to Chengdu, east to Chongqing. It was opened to traffic in 1952. Chengdu-Chongqing railway is the first railway that was built after the founding of new China.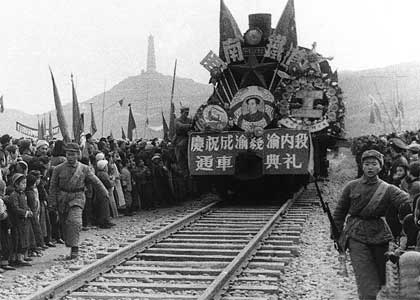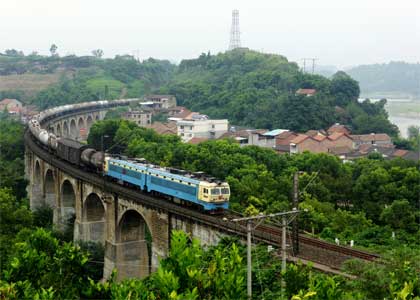 Baoji-Chengdu railway began in 1952. It was from Baoji to Chengdu, and jointed with Chengdu-Chongqing railway and Chengdu-Kunming railway. Baoji-Chengdu railway was 669-kilometer long, which is the first railway connecting northwest and southwest. It also was the first railway breaking through the difficult road of Sichuan. Baoji-Chengdu railway completed in 1958, and completed electrification project in 1975. It is the first electrified railway in China.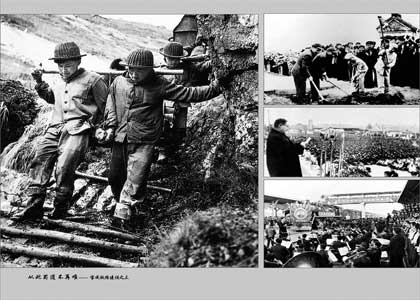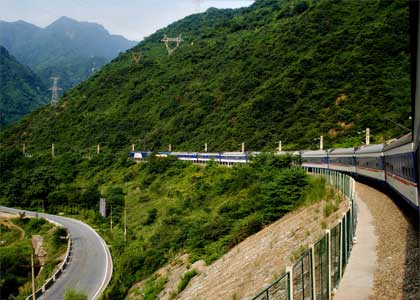 Chengdu-Kunming railway runs 1100 kilometers from Chengdu to Kunming. It is an important railway line in southwest China. Chengdu-Kunming railway started in 1958, and shut down several times during construction. It completed and opened on July 1st, 1970. Chengdu- Kunming railway project was huge and difficult. Special geological background terrain brought great difficulties to construction. Chengdu- Kunming railway is regarded as a miracle in the history of world railway construction.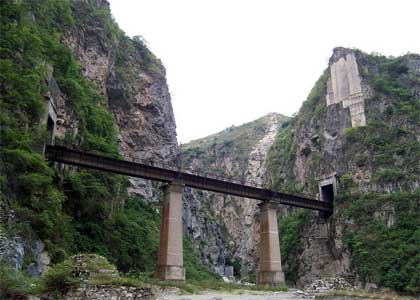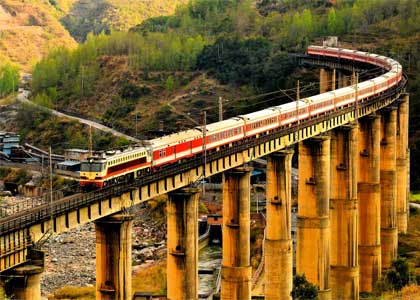 In 1952, Lanzhou-Lianyungang railway were completed and put into operation. It started in 1905 and went through 40-year construction. Lanzhou-Lianyungang railway is 1759-kilometer from Lanzhou to Lianyungang. it is a main railway line that throughout eastern, central and western china. Lanzhou-Lianyungang railway is also the key part of the new Eurasian land bridge. Lanzhou-Lianyungang railway is good to develop the western regions of China.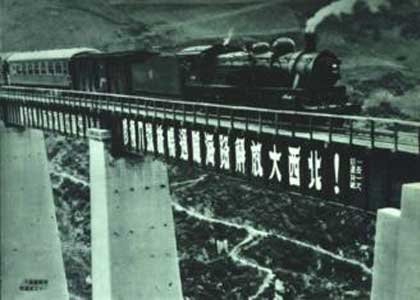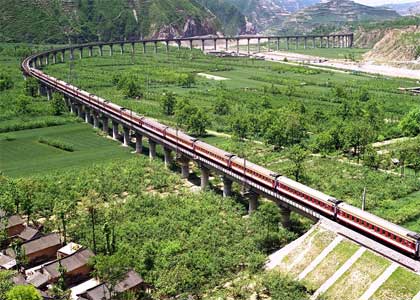 After china's economic reform
Datong-Qinhuangdao railway is the only coal special railway in China. It was built in 1985-1997 from Datong to Qinhuangdao. Datong-Qinhuangdao railway is 653-kilometer. It is the first double-tracking and electrification railroad for running heavy-haul unit train. Besides, Datong-Qinhuangdao railway is an important route for the western coal transportation in China.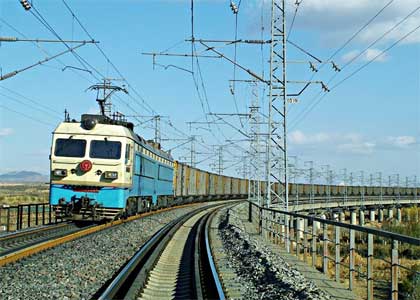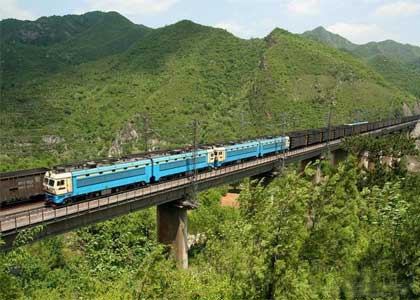 Beijing-Kowloon railway started from 1994, north to Beijing, south to Hong Kong. It is about 2553-kilometer long. There are dense tunnels in the south of Beijing-Kowloon railway, the longest of which is Wuzhishan tunnel. Beijing-Kowloon railway is praised as one of the greatest railway of the 20th century.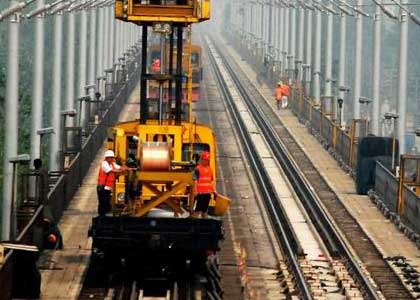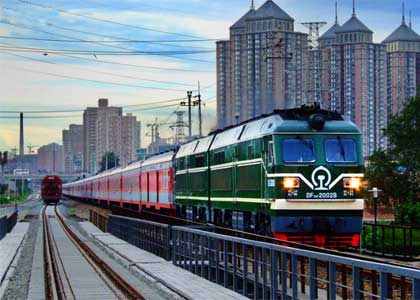 In 2003, Qinhuangdao-Shenyang railway put into operation as the first passenger dedicated railway line in China. The projected speed of Qinhuangdao-Shenyang railway is 200 kilometers per hour, and top speed of 300 kph. In 2007, Qinhuangdao-Shenyang railway is incorporated into Beijing-Harbin railway. Qinhuangdao-Shenyang railway solved the problem of traffic capacity of Shanhai pass. It formed the quick lanes from Beijing to Shenyang.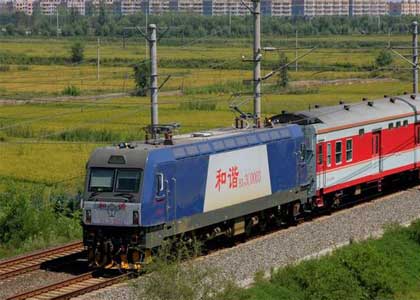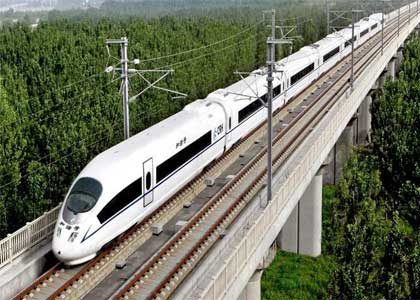 Shanghai maglev train is the first high speed maglev train which has been put into commercial operation. It completed in 2003. Shanghai maglev train is about 30 kilometers, and the entire running time just took 8 minutes. Unlike regular trains, shanghai maglev train use the characteristic of magnetic materials to run in suspension.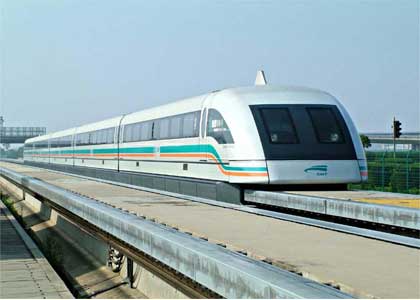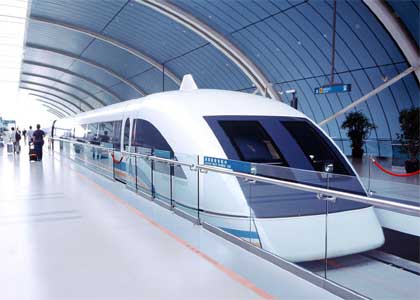 Qinghai-Tibet railway runs 1956 kilometers from Xining to Lhasa. It started to build in 1950s, Gela Segment of Qinghai-Tibet railway had to stop in long period because of three world-class problems, include a thousand miles permafrost, alpine hypoxia and fragile ecology. These problems were solved in 2001, and Qinghai-Tibet railway put into operation in 2006. Qinghai-Tibet railway is the highest and the longest plateau railway in the world.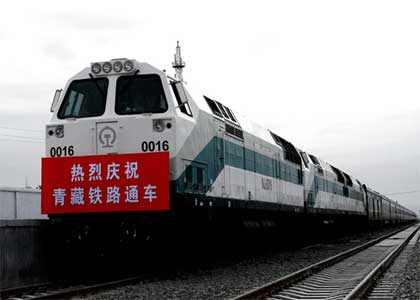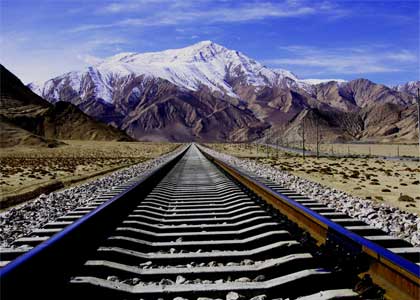 In 2011, Beijing-Shanghai High-speed Railway was opened to traffic. It runs 1318 kilometers and throughout three municipalities and four provinces. The operation speed of Beijing-Shanghai High-speed Railway is 300 kilometers per hour.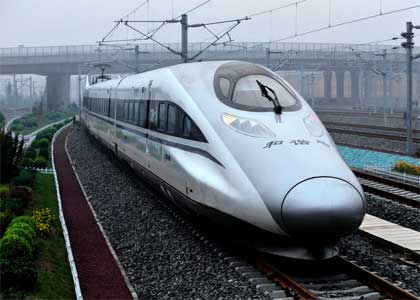 In conclusion, Chinese railway developed steadily in contemporary China. It reflects in three aspects:
Chinese railway is about 12.1million kilometers by 2015, and reforms the criss-cross railway network.
The level of railway transportation continued to improve.
Chinese railway has been 6 train-speed-raising since 1997.