What Are Railroad Spike Made Out Of: the Material and Features
Railroad spikes (RR spikes) are used for fastening the rail track to the tie plate.
It has different types on the market: dog spike and screw spike, primarily.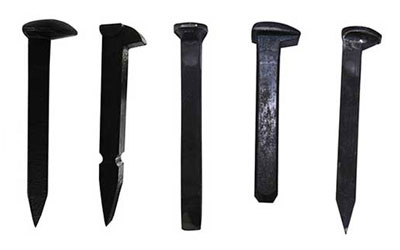 dog spike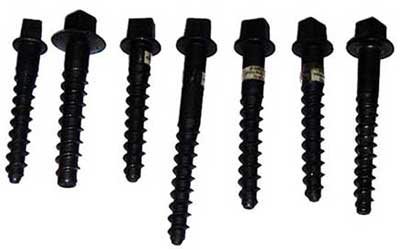 screw spike
Basically railroad spikes are made out of the following materials: Q235 carbon steel, Q 345B carbon steel, Q345D carbon steel, 45# (GB standard) carbon steel, 40Cr steel, 35CrMoA steel and 20MnTiB.
The differences of the material that used for making railroad spikes:
Q235 carbon steel: it features in good plastic property, toughness and welding performance. It also has good cold pressing and bending. The Q235 carbon steel is always used for parts and welding structure application with average requirements.
45# carbon steel: it is the most used medium carbon steel. Good comprehensive mechanical properties. It is easy to crack in cold pressing. It is widely used for manufacturing moving parts with higher strength, such as gears, shafts, teeth, etc.
Q345 carbon steel: Good comprehensive mechanical properties, good processing performance with cold and hot pressing. Good corrosion resistance. It is typically used in the welding structural parts with high loading, such as ships, boilers, pressure vessel, crude oil tank, bridge, power plant equipments, crane, etc.
40Cr steel: after conditioning, it has good comprehensive mechanical properties, toughness in low temperature impact. Poor welding property, easy crack. It is one of the most used steel. You can find this material in gears, shafts, worm, sleeve, pin, rod, screw, bolt, valve, etc.
Customers can choose railroad spikes made out of the material that they need.
You may also like: