Crane Rail Clip For Sale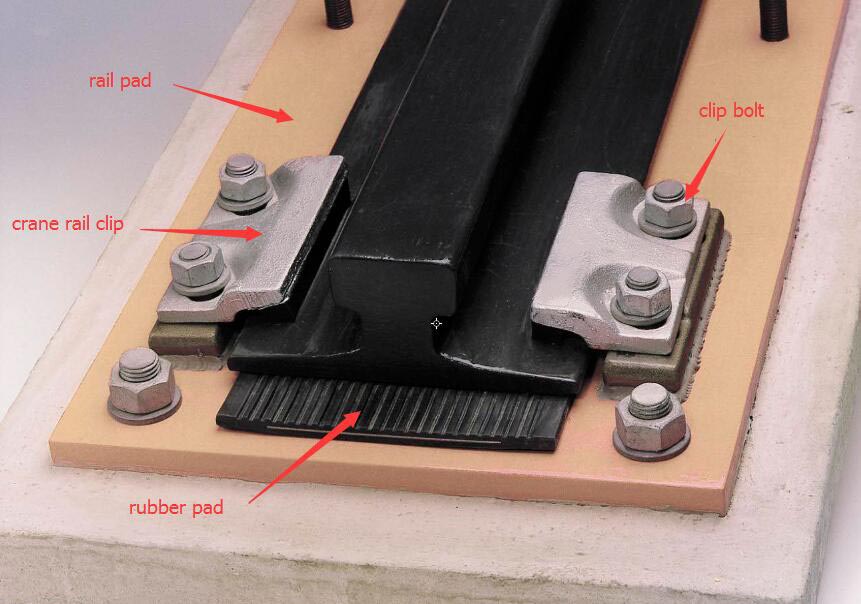 The function of crane rail clip
A crane rail clips is used for fixing tracks on to a rail pad or sleeper. The whole track system can be found either in the railroad transportation or crane rail. Its function is to keep track spacing and keep tracks from moving. It is one of the rail fastening systems.
The crane rail clips are widely used in different industries, for example: container transpiration crane, coal unloader in power plant, various cranes in steel factory, bridge crane in workshop, gantry crane in ship building factory, etc. It ensures the safe rail fastening in various businesses: port, steel factory, aluminum factory, power plant, ship building factory, automatic warehouse, nuclear power station, etc.
Why AGICO crane rail clips?
These are some problems with the current crane rail clips which need to be improved:
1) the traditional tracks in rail system are joined by a fish plate, there is a space between each two piece of tracks. While the crane is moving passing the joint, there will be strong vibration and huge impact, which makes the rail system easy damaged.
2) the bolts on fish plates are easy to loosen as they are receiving the direct load transferred from the track. It is necessary to make periodical maintenance for the bolts, increasing the cost.
3) The concrete basement beneath the track is broken and sinking, leading to mismatch and distortion.
If the crane is moving in slow speed with light load, these are not big problems, but if the crane is running frequently with large load, the traditional rail clip system will fail from time to time.
By research and development for years, AGICO crane rail can now solve all the above problems in one time. Contact us for more information and specifications.