How to maintain rail clip?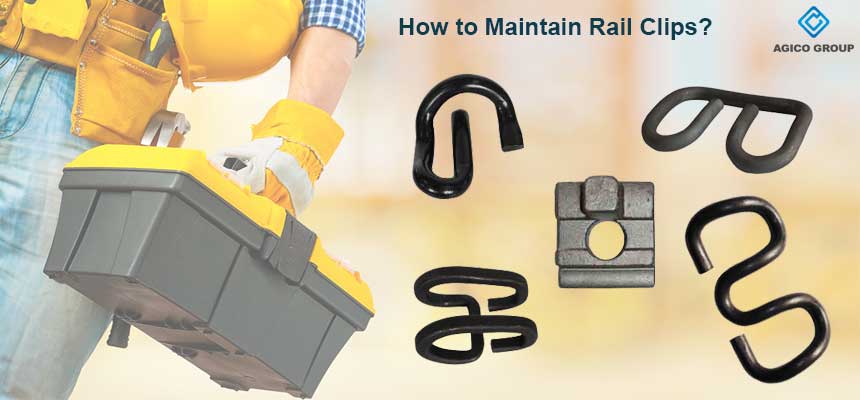 Rail clip, also known as elastic rail clips, is a basic railway track component in the railway track system. Rail clip fasten steel rail to railway sleeper, which keeps the rail in gauge. According to the different requirements of various tracks, elastic rail clips can be applied in many kinds of railway. For example, it require more clamping force and good elastic in the conventional line; in the viaduct track system, in order to reduce the interaction between rail and bridge, requiring less resistance and enough elasticity of clip. As for the type, rail clips has some common kinds like SKL rail clip, E-clip, KPO rail clip, Nabla clip, Russian clip, deenik clip and other non-standards clips.
Functions of rail clips
Rail clip usually works under repeated stress, it bear many effects like bending, twisting, fatigue and corrosion. Rail clips produce clamping force by its bending and distortion and result the on the track. Generally, rail clips are mainly designed for ensuring the safety of rail track. There are many functions of rail clips as following:
Keep the long-term reliable connection between rails.
Maintain the integrity of the track and prevent rail from the relative movement to railway sleeper.
Guarantee the rail gauge.
It is inevitable to produce vibration between wheel and rail, and special structure of rail clip can absorb the impact during the vehicles passing. Rail clips plays good role in shock absorption.
Maintenance of rail clips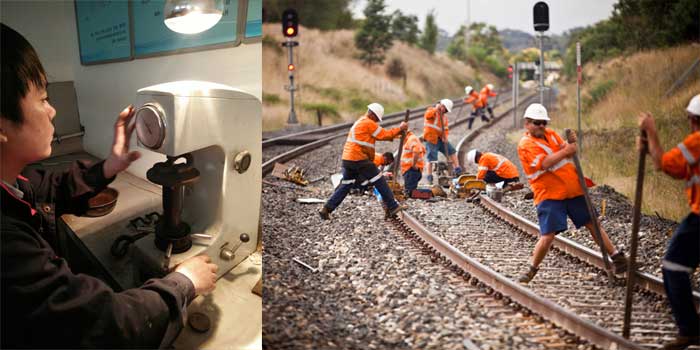 Besides, rail clip also suffers from extremely high momentary impact loads when the vehicle passes, so the performance of the rail clip is very strict. There are two ways to keep a long-term working condition. Firstly, ensure the quality at the rail clips production, which should know how rail clips are made; secondly, learn how to maintain the rail clips daily.
As a professional rail clip supplier, AGICO Rail supply a variety of standards rail clips and custom any sizes with clients' drawing or samples. Here are several maintenance standards we summed up:
Complete, keep completing rail components and reasonable matching, including tie plate, rail pad and etc. No missing, no damage.
Straight, the position of gauge block, rail clips and rail pad are correct. Any deflection is allowed, so that stress evenly applied on every component.
Close, rail gauge block connect with rail base, and rail chair connect the railway sleeper. In terms of no climb and gap.
Oiled, oil the rail clip completely, corrosion cannot be existed.
Tight, the front of rail clip and rail gauge block reaches three point contacts.
In conclusion, maintenance of rail clip not only prolongs its service life, but also keeps the rail track safety. Beside the rail clip, there are a lot of railroad fasteners supporting railway track system, such as steel rail, railway fish plate, railroad spike, rail anchor and other railway track components. More details about what rail clip it is.