How to buy cost-effective railway fasteners?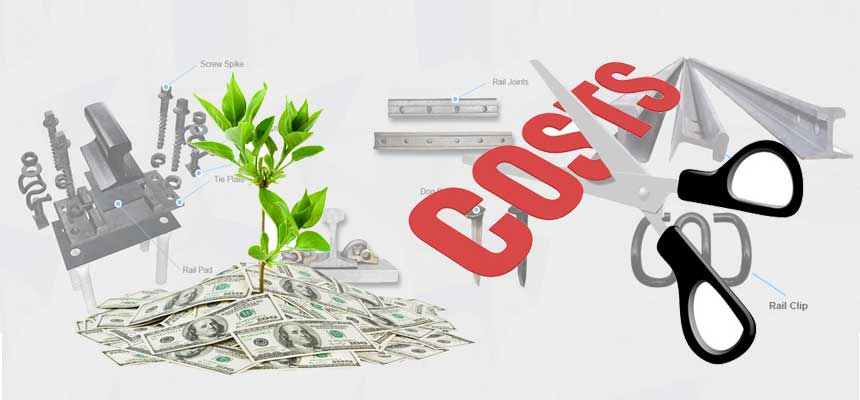 Railway fasteners are used to fix the rail tracks and ensure the railway line safety. Railway fasteners include railway fish plates (also called rail joint bar in some area), railroad spike, rail clips, track bolt and nuts, rail pad, tie plate, railway clamp, rail anchor, and so on.
As a basic part for railway construction, railway fasteners are required by various railway projects around the world. For rail fasteners purchasers, the first and foremost question before buying rail fasteners: how to buy cost-effective railway fasteners? Among a lot of rail fastening system manufacturers or suppliers, which one is suitable for your requirements? Here are 4 common rules to be considered as following:
Quality remains a high priority. Especially for railway track system, quality of fasteners is related to railway line safety. Get the railway fasteners with CE, ISO and other certifications.
Cost is another decisive consideration. It is ideal for purchaser to buy railway fasteners with lowest price. One thing to be noted that proper one doesn't mean the most expensive or the cheapest one. In another word, when you select railway fasteners from countless manufacturers, you should pay attention to some important factors, including budget, capacity, samples, shipping, service life and other specifications of rail fasteners.
Standard of fasteners is various and vital. Due to different rail standard of every country, there are UIC, AREMA, BS, GB, JIS, DIN, and other international standard rail products. Figure out your standard of rail fasteners and make sure the manufacturer has ability to supply it.
After-sale service is also a core part of railway fastener manufacturer selection. No matter where you are planning to purchase rail fasteners, check the after-sale service. Imaging any problems can be perfectly solved at a phone or an email, so satisfactory after-sale service must be put into consideration.
After above considerations, here comes the second question: where to buy railway fasteners? In other words, where to select the railway fasteners manufacturer? The solutions include local distributor and manufacturer or supplier online. Local distributor is a convenient way to buy rail fasteners, but mark-up is a disadvantage of it. Another solution is buying rail fasteners online. How to buy railway fasteners online? Type your keywords like railway fastener in google, and you will get some manufacturers, suppliers of rail fasteners. To avoid a beginner losing among numerous manufacturers, we analytic some well-known brands together.
Vossloh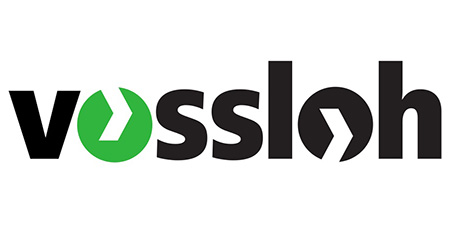 Vossloh is a leading global company for rail fasteners. The product range includes fastenings for ballasted tracks and slab tracks for all load profiles from heavy-haul to high-speed as well as urban transport.
Products: rail fastening system
Pros:
High quality
High production capacity
Good service
Cons:
Expensive
Limited in some rail fasteners
Rating: ★★★★☆
From a personal perspective: with international fame and longer history, Vossloh is a trustworthy rail fasteners manufacturer, which means the quality of products and relative service are guaranteed, but relatively its' price is higher than common manufacturers or supplier of railway fasteners. It may be a good choice for some buyer that has abundant cost, but for general buyers, it is not wise.
A&K Railroad Materials

A&K Railroad Materials is a leading supplier of new and used track materials. A&K Railroad Materials, Inc. began in Oakland, California when a young man with unusual business savvy recognized an opportunity. It was 1959.
Products: rails and fasteners
Pros:
Large capacity
High quality
Rich experience
Cons:
Expensive
Limited in some rail fasteners
Rating: ★★★★
From a personal perspective: A&K Railroad Materials is a typical railway fasteners supplier, just like Vossloh, price is also a factor for your purchase. Think about cost performance, you should choose more cost-effective manufacturer or supplier.
AGICO Rail
AGICO Rail is a leading railway manufacturer from China. Since established 20 years ago, AGICO Rail is specialized in providing rail track, railway fish plate, railroad spike and other rail fasteners of railway construction. Based on high quality and technology support, AGICO has export rail products to so many countries like America, Canada, Russia, Australia, Japan, Argentina, Brazil, Portugal, Italy, Greece, Indonesia, Vietnam, Kenya, Zambia, South Africa, Chile, etc. More railway fasteners projects here.
Products: rail track, rail joint, railway sleeper, rail clips, rail pad, tie plate, track bolts and nuts, etc.
Pros:
Competitive price
Proven quality
Various standard and customization service
Good after-sale service
Cons: less advertisement result in lower popularity around world compared to above two.
Rating: ★★★★☆
From a personal perspective: AGICO Rail has many projects of railway products, which is enough to show the power. They also supply standard and non-standard rail fasteners customization. Five year warranty and free samples are available.
Conclusion: it is definitely difficult to buy railway fasteners on the internet. Pick up the proper one among a variety of railway fastener manufacturers or suppliers, it really needs a clear guideline. Here are two suggestions for beginner, firstly, check the website and related projects. Secondly, talk to salesmen and ask technical questions you want to know and see if they are professional or not. If you have any confusion about buy rail fasteners online, feel free to contact!
You may also like: