Typical railway sleepers overview - wooden sleepers, hardwood sleepers and oak railway sleepers

This is an informational post, please check the wood sleeper page, if you are searching for the product.
Railway sleeper, also called railroad tie or railway crosstie, is a rectangular support for the rails in railroad tracks. in general, railway sleeper and rail fastening system fix rail together. The railway sleepers should be both support the rails and keep the rails spaced to the correct gauge, and also transfer loads to the track ballast and subgrade, railway sleepers must have a certain flexibility and elasticity, which is neither hard nor soft. When the train passes, railway sleepers can be suitably deformed to buffer the pressure, but after that, it must be recovered to the original shape as soon as possible.
Wooden Sleepers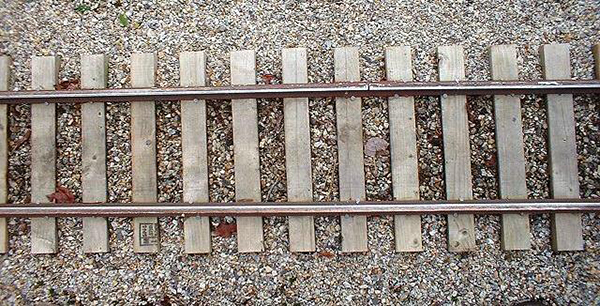 Railroad sleepers were originally made of wood, the wooden sleeper has the characteristics such as elasticity, light weight, simple in making, good insulation properties, fasteners simply connect to the wooden sleepers, and it is easy to lay, maintenance and transport. What's more, there is a greater coefficient of friction between the wooden sleepers and the ballast.
The drawback of railroad sleepers is that the useful life is short, wood consumption is large. To effectively extend the service life, sleepers generally must be used after filling the anti-corrosion. Because of the short useful life of the wooden sleeper, it has been gradually replaced by concrete sleeper on the main trunk in China.
Now, pre-stressed concrete is widely used, especially in Europe and Asia. Steel sleepers are common on secondary lines in the UK; plastic composite sleepers are also employed, although far less than wood or concrete. As of January 2008, the approximate market share in North America for traditional and wood sleepers was 91.5%, the remainder being concrete, steel, red ironwood and plastic composite. There are many kind of wooden sleepers, what kind of wood are railroad ties made of? Here are common types of wooden sleeper as follow.
Hardwood Sleepers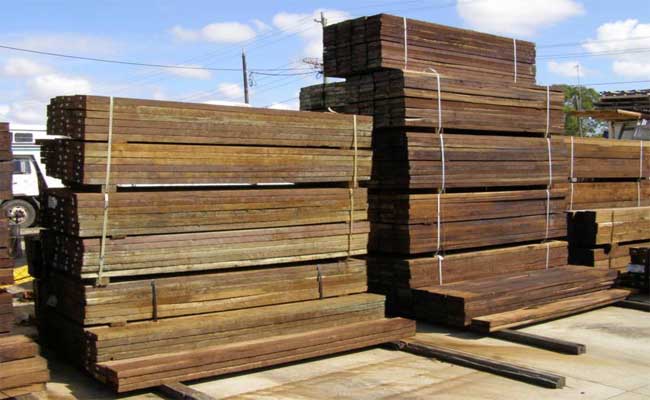 In the past days, wooden rail sleepers were made by hewing with an axe. The wooden sleeper is made from a variety of softwood and hardwoods timbers, oak, jarrah and karri being popular hardwoods, hardwood railway sleepers are generally much more durable and naturally longer lasting. For example, African Azobe railway sleepers are often used untreated by British Waterways under water for their natural preservative qualities. In the same way, Jarra, Karri, Mora, and Greenheart are placed untreated on the railway track by Network Rail, and are expected to last for up to 100 years. But because of increasingly difficult to obtain, some lines replace hardwoods with softwoods, like Douglas fir.
According to the density, type, and age of the tree, much less the particular length and profile of the sleepers, there are a variety of hardwood sleepers. Pine is generally lightest (50-60 kilos) Oak is heavier (80-90 kilos) followed by Australian Jarrah (85-95 kilos) and African Azobe (90 - 100 kilos), which are both heavy tropical hardwoods. More recently shorter and lighter options have been created, such as new British pine, and new oak, which come in many kinds of profiles and lengths.
The tree that is made into railway sleepers are mostly from eastern and mid-western hardwood forests. There is a good rule of thumb, 50-60% oaks and hickory, and 40-50% other mixed hardwoods.
Oak Sleepers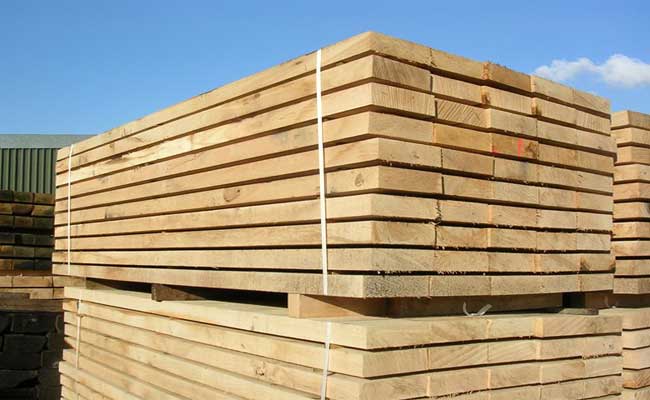 The oak sleeper is one kind of wooden sleepers. Hardwood oak railway sleepers are dense, tight grained, and are completely different to light, softwood railway sleepers. Hardwood oak railway sleepers don't have to be treated with either creosote or pressure treatment to prevent them rotting and collapsing like softwood railway sleepers. So, untreated oak railway sleepers are popular with those who want to be out of touch chemical treatments, or contamination, and wanting to use something that is naturally longer lasting.
Besides the examples have been mentioned above, the new or old oak sleepers have another use too, as indoor furniture and some garden design. the list of uses for oak sleepers is endless, for example as a raised beds, a gorgeous, chunky mantelpiece, a rock-solid settee or bed base and even a dining table. it can be made into a lot of things, even create Patios with these sleepers. The only limit to their use is imagination.
Besides, there are still many typical railway sleepers such as concrete railroad sleepers and steel sleepers. In order to adapt to the different types of railway tracks, they all play an important role in the transportation of railway tracks.