Rail joint project in Canada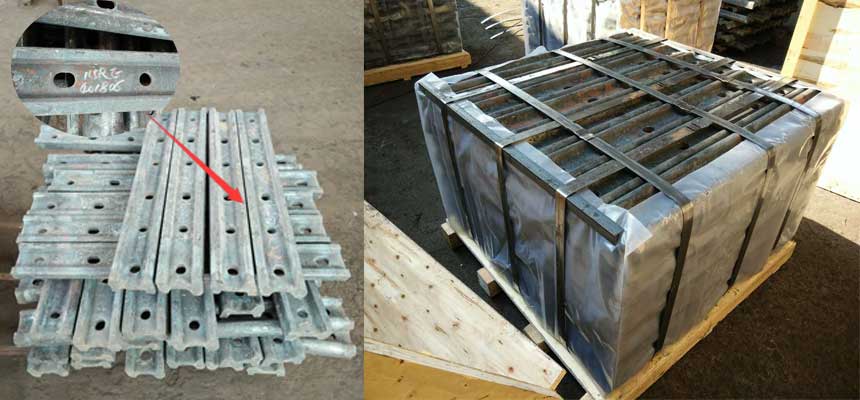 In Nov. 2016, AGICO Rail receive an order, which was placed by an Canadian client to ship 200pairs/400pieces AREMA standard 115RE rail joint bars to Toronto Canada. Requirements of this client as below:
Customized marking was required on the surface of each bar, keeping our own marking of "115-119RE AY China" meanwhile.
As for the package, regular packing way is bundled by steel strips with iron pallets, but this time we use wood crate packing way according to client's need.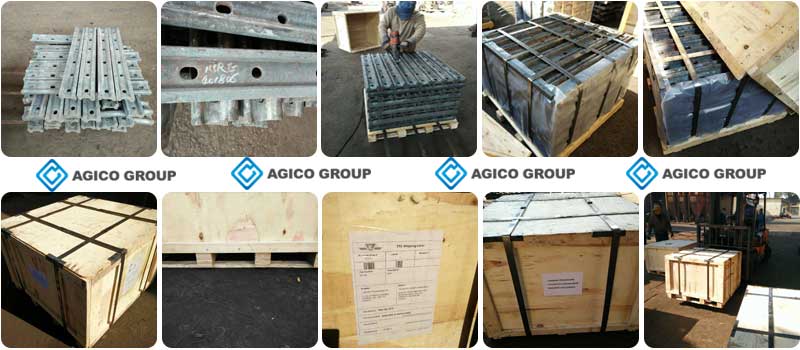 AGICO Rail-specialize in railway track components
Since the founding of AGICO Rail, we have been maintaining friendly cooperative relations with many clients for a long time. With excellent product quality, good reputation and reasonable prices, AGICO Rail becomes the leading manufacturer in Chinese railway material industry. Typical products of AGICO Rail include rail joint, rail fastening system, rail clip, railroad spike, tie plate and etc. We always have strict control on every procedure through whole processing production, take a necessary link-rail joint package as example.
Before package, all rail joints are treated by clients' requirements.
Remove the burr from each hole on every bar, which is the necessary processing step before packing.
Put all joint bars on a pallet and bundled with steel strips to fix the bars.
Shipping Label is generally sticked on a side surface of package, which against water.
Bottom rung is good enough to enable a forklift to carry the crate.