High strength bolt for railway track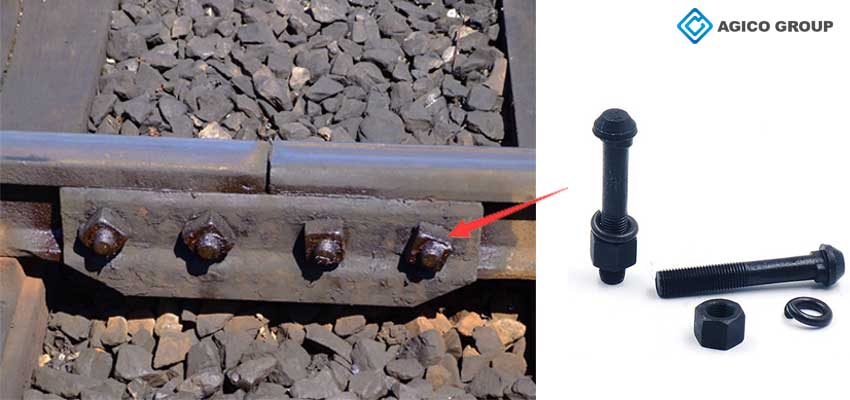 High strength bolt is a typical kind of rail bolt that is made of high strength steel. Like other types of rail bolt, high strength bolt is used to connect the ends of rail together. The train operation usually produce huge load to the rail track, and railway track has lateral and horizontal movement. The functions of high strength bolt are prevent the track from movement and ensure the safety. As for the type, most of railroad bolts is high strength bolt, such as Diamond neck track bolt, Rail bolt NF F50-008, Fish bolt, Clip bolt HS26 & HS32, Special bolt, and so on.
Features of high strength bolt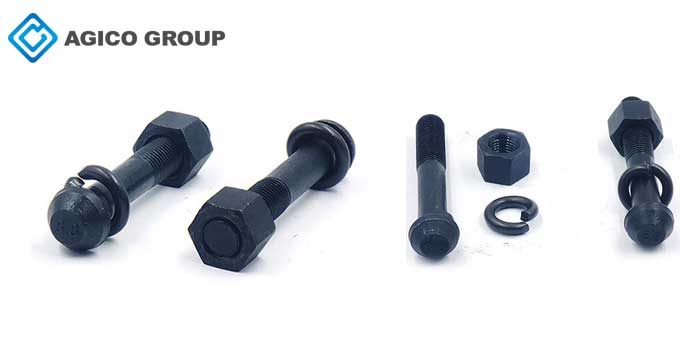 As we all known, steel rails are connected by the rail bolts and nuts. The strength of railway bolts and nuts will affect the reliability and safety of rail track. High strength bolt has good tightness, which decides it can be widely applied in the railway track system. For normal application, required steel grade of bolt is more than 8.8. The common surface treatments include plain (oiled), Oxide black, Zinc, HDG, etc. To be specific, high strength bolt has characteristics of simple construction, good load-carry capacity, removable, fatigue resistant, etc.
Compared to same standard common railroad bolt, high strength bolt has large bearable load and more applications. What are difference between high strength bolt and common railway bolt?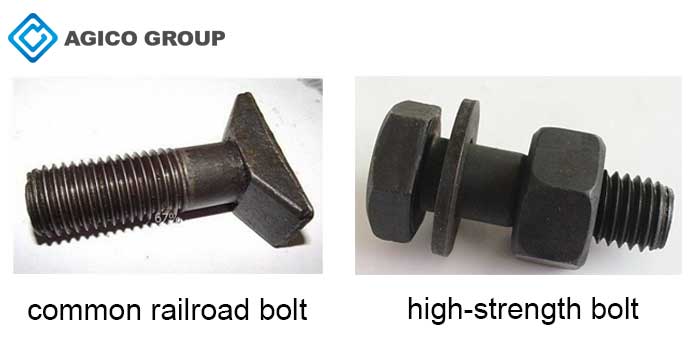 Raw materials
Nut and washer of high strength bolt is made of high strength steel. Common high strength steel includes 35#, 45#, 40MnB, etc. common rail bolt adopt Q235steel.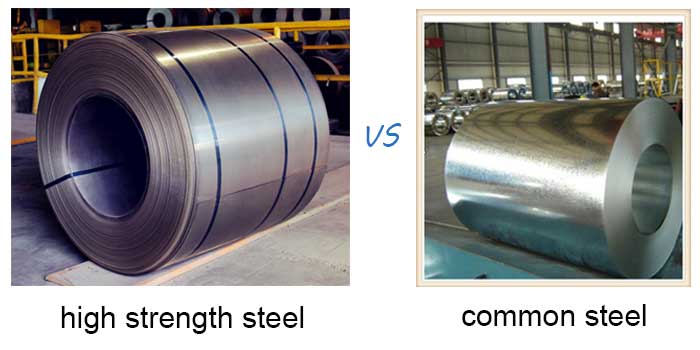 Strength grade
From the strength grade of steel, high strength bolt with 8.8s and 10.9s strength grade, most are 10.9s. By contrast, common rail bolt with lower strength grade like 4.4s, 4.8s, 5.6s and 8.8s.
Loading feature
High strength bolt exert pretension force to screw and produce extrusion force between connecting components. So that creating great friction perpendicular to the direction of screw. Besides, pretension force, anti-sliding coefficient and steel types have great influence on bearing capacity of high strength bolt. Common railroad bolt transmit shear by shear resisting of screw and bearing stresses along bolt hole.
Application
High strength bolt can be applied in the main member. Generally, high strength bolt is permanent connection, in other words, single use only. High strength bolt is the pre-stressed bolt. Frictional type was added pre-stress by torque wrench. Bearing type shakes off the plum flower head. Common railway bolt is reusable and it has poor shear resisting, so it is mostly applied in the secondary member.
Application of high strength bolt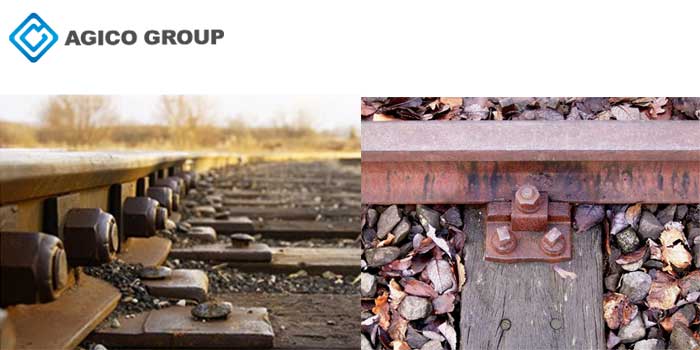 High strength bolt can be applied to various areas like bridge, railway track or steel structure works. High strength bolt is commonly used in the steel structures and equipment. As For the railway construction, high strength bolt is used to fix the two rails. For example, fish bolt usually work with railway fish plate, and they are used at joint section of two rails.
Installation of high strength bolt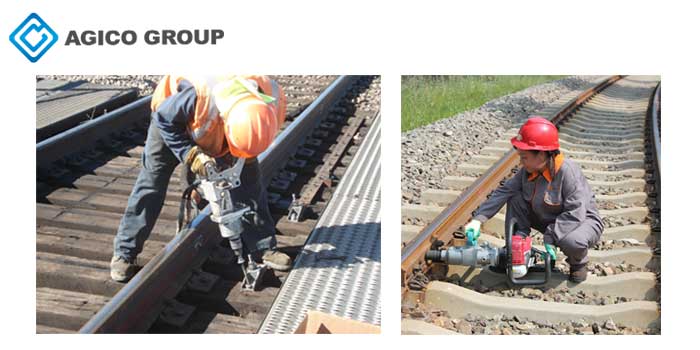 There are some rules should be followed in the installation of high strength bolt.
The fastening of high strength bolt includes two steps: initial screw and final screw. More specifically, torque value of initial screw is more than 30% value of final screw. Final screw use electric wrench. Initial screw and final screw should be complete between 24 hours.
As for the high-strength steel hexagon bolts, bevel side of bolt washer should towards the bolt head.
Forcibly fasten the rail bolt is strictly forbidden. If rail bolt cannot be fastened, use reamer to fix screw hole.
Except for the rail bolt installation, another important thing is
rail bolt maintenance
.
As a part of railway fasteners, high strength bolt keep the railway track safety. There are a lot other rail fasteners play the same role, such as rail clip, railroad spike, railway fish plate, tie plate, rail pad and etc.