How much do you know about steel rail standards?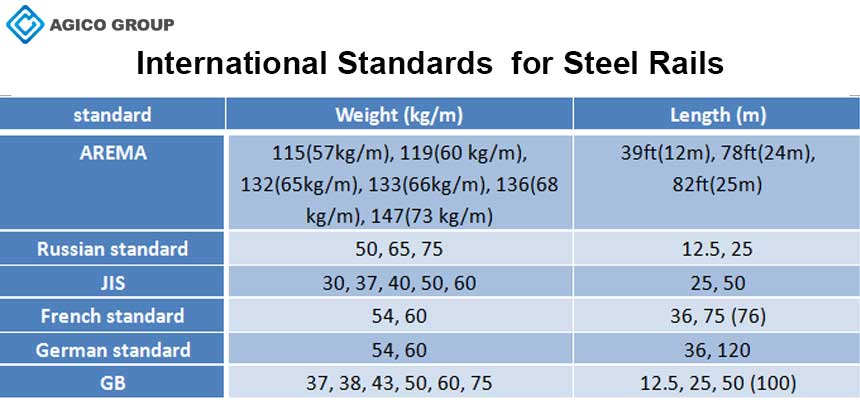 This is an informational post, please check the steel rail page if you are searching for the product.
Steel rail, also called rail track, is a vital part of railway track system. Steel rail undertake the task of guiding train wheel and transferring load from locomotive to railway sleeper. As an essential component of railway track structure, the quality and material of steel rail directly impact the safety and service life of railway track. For choosing high-quality steel rail, it is necessary to learn two questions: what is the standard for processing steel rail? And how steel rail are made? Today, we'll discuss the first one---what is the standard for processing steel rail?
Steel rail standard in various countries
As for the standard of steel rail, to meet different requirement of different countries, there are many international standards for steel rail on the market. The common standards include AREMA, UIC, JIS, BS, GB, Russian standard, etc.
AREMA standard
AREMA standard was formulated by the American Railway Engineering and Maintenance of Way Association. American standard railway products especially steel rail generally adopt the AREMA standard. Common types include AREMA 115, 119, 132, 133, 136, 147. And so on.
Russian standard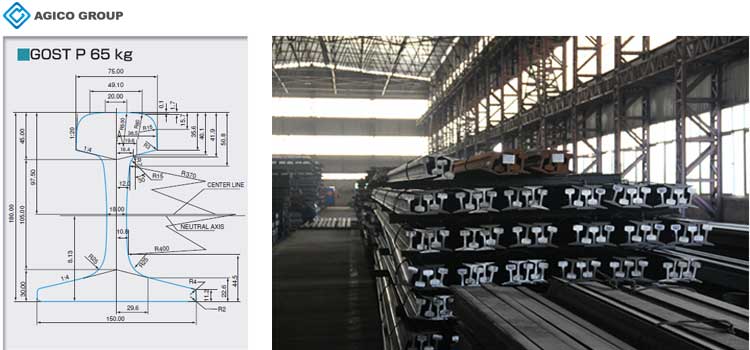 There are three standards for Russian steel rail: ГOCT 24182-80,ГOCT 18267-82 and ГOCT P 51685-2000. They are designed for different steel, ГOCT 24182-80 is the standard for hot-rolled rails, andГOCT 18267-82 is for heat treated rails. GOST P 65kg is a typical type Russian standard steel rail.
JIS standard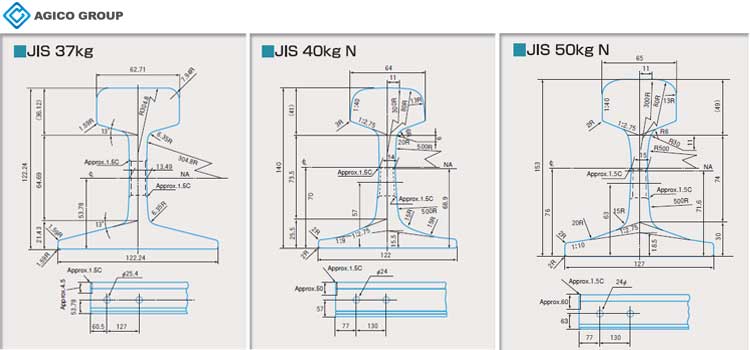 JIS standard is suitable for Japanese standard railway track. Japanese standard steel rail has low technical requirement, but high product level. JIS standards for rail list as below:
JIS E1101: hot-rolled rails
JIS E1123: heat treated end of rails
JIS E 1120—1994: Heat treated rails
Normal JIS standard steel rail include JIS 37kg, 40kg, 50kg, 60kg and etc.
UIC standard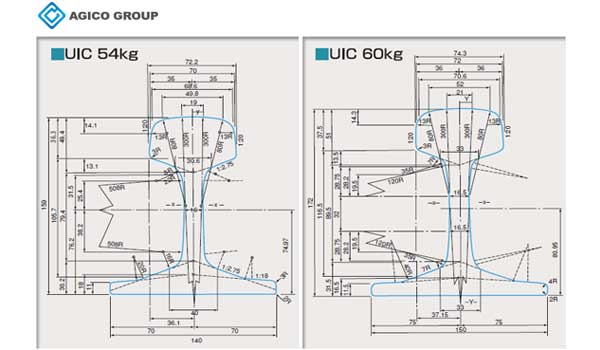 UIC standard was formulated by The International Union of Railway. UIC standard is one of the popular widely standards, many countries adopt this kind of standard to choose steel rails. UIC 54 and UIC60 are two common types.
BS standard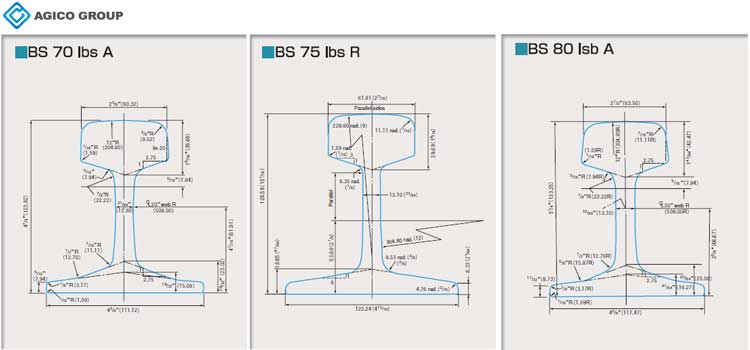 BS standard is short of British standard. Obviously, BS standard is mainly used for British railway track. Ordinary types of BS standard steel rail include BS 70, 75, 80, 90, 100, etc.
European standard
European standard is one of the most advanced and strict standard for steel rail in the world. prEN13674-1:2002(E)and prEN13674-2:2003(E) are two part of European standard, the latter mainly set rules for railway switch. Besides, European standard is designed for the high-speed railway.
GB standard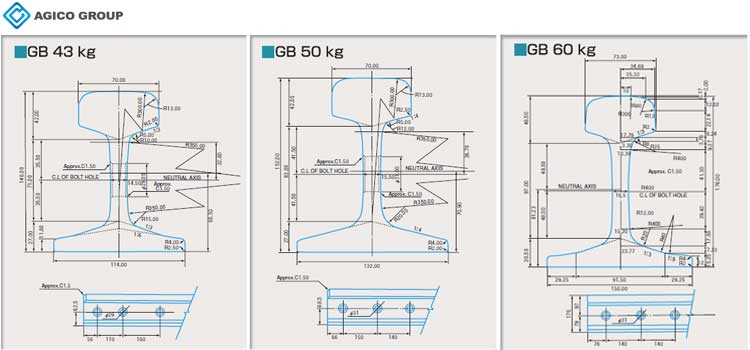 GB standard refers the standard is used for the Chinese railway. GB standard covers many types of railway track, such as hot-rolled rail, heat treated rail and rail for switch, all these steel rail can be applied in the mph 200 or 350 passenger railway, mph 160 or 200 railway, etc. common GB standard steel rail include GB 43, 50, 60, 75 and etc.
The function of steel rail standards
Using different standard steel rail according to the specific requirements.
Strictly implements international standards into the production, procurement and using.
Improving the production level and application level of steel rail, which keep railway track safe and prolong the using life of steel rail.
As a leading steel rail manufacturer in China, AGICO Rail can supply any standards steel rail with fast delivery and free sample. In addition, other railway track components can be customized with drawings or samples, including rail clips, rail joints, tie plates and other rail fasteners.