Track bolt and nuts project in Canada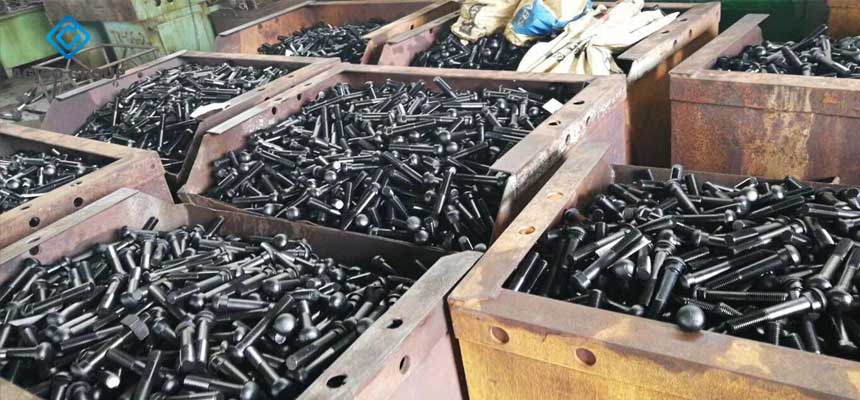 In Oct, 2018, AGICO Rail successfully supplied 20000set 1" x 5-7/8"Oval Track Bolt w/ Nut to Canadian client.
About track bolt and nuts
The performance grade of the bolt and nut is related to the working environment and state of the load. For example, whether the connected parts are fixed or should bear periodic impact, even other practical applications, the track bolt for general use can be used in 8.8 class.
High-strength hexagon bolts belong to the high strength grade of ordinary screws, while torsional shear high-strength bolts are the improved type of large hexagonal high-strength bolts for better construction.
The construction of high-strength bolts must be tightened at the beginning and then at the end. Impact type electric wrench or torque adjustable electric wrench should be used for the initial tightening of high-strength bolts. But the final tightening high-strength bolts have strict requirements, the final tightening high-strength bolts must use torsional shear type electric wrench, the final tightening high-strength bolts must use torque type electric wrench.
Large hexagonal strong bolt is composed of a bolt, a nut and two washers. Torsional shear high strength bolts consist of a bolt, a nut and a washer.
High-strength insulation bolts are made of high-strength steel, or need to impose a larger pre-tightening force of bolts, can be called high-strength bolts. High-strength bolts are mostly used to connect Bridges, rails, high-pressure and ultra-high-pressure equipment. The fracture of this bolt is mostly brittle fracture, which is applied to the high-strength bolt on the ultra-high pressure equipment. In order to ensure the sealing of the container, large prestress should be applied.
Of course, in the actual application, different types, types of bolt products, the performance reflected in the actual application is also different, we should be based on the actual application environment and requirements, so as to select the appropriate products, to avoid insufficient strength, resulting in damage to the connecting products and other phenomena.